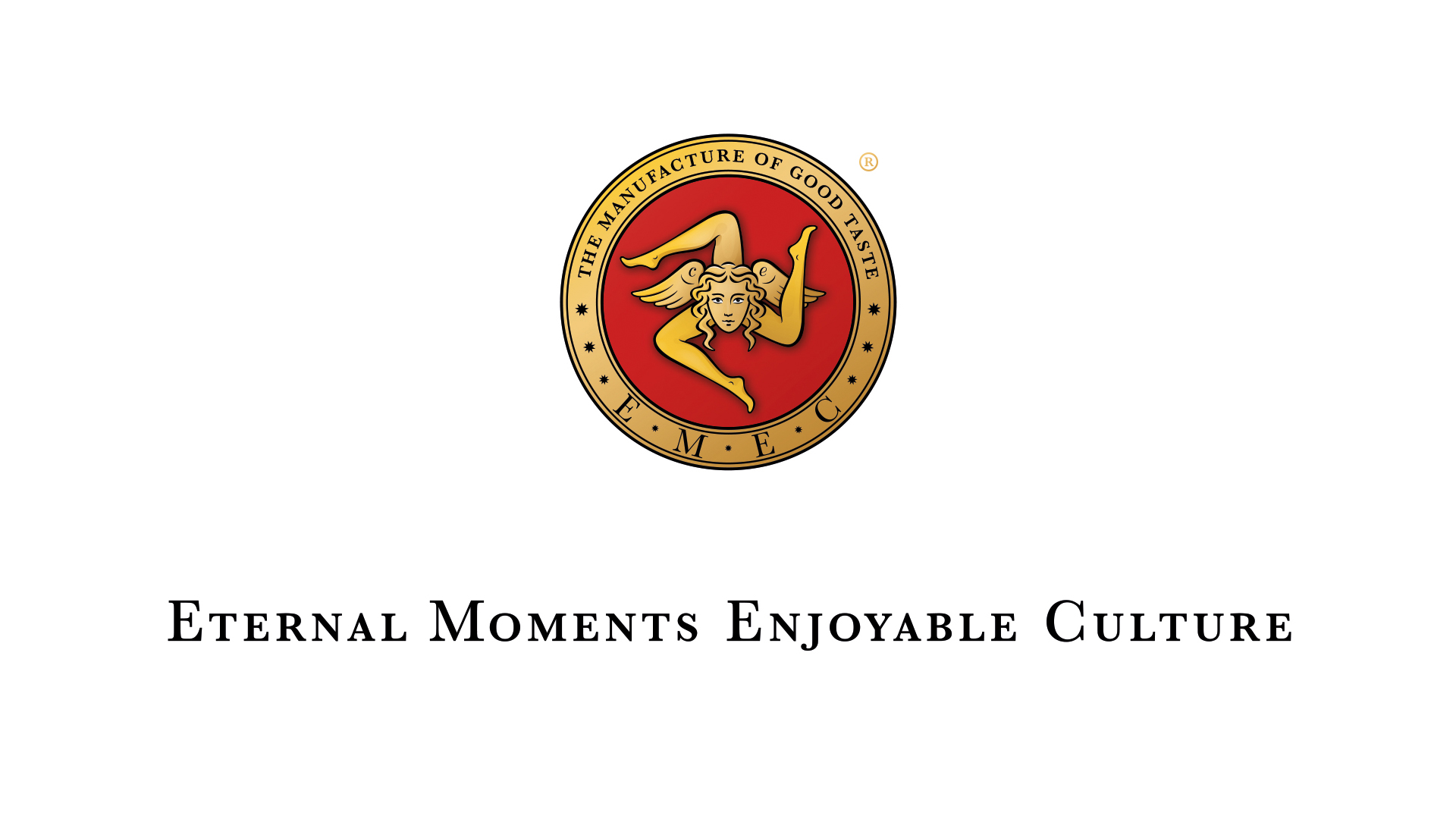 ABOUT US - EMEC Group
Eternal moments of enjoyable culture. This is what the image and word mark and claim of the EMEC brand stand for as a seal that certifies the highest quality and unites everything that distinguishes us: our passion for enjoyment, the high craftsmanship of our work and our deep connection to great traditions. EMEC - The Manufacture of Good Taste: Tradition and family spirit, creativity and innovation are part of our DNA. Perfect enjoyment is our passion.
EMEC combines the finest craftsmanship and innovation with a family spirit. We are a sworn community of first-class experts who work daily on the high quality of our top products. Under the quality seal of the parent brand EMEC, the operating company Caffè Cultura manages purchasing, sales, production and shipping as well as marketing and brand world for all EMEC products from Dusseldorf.
From the loving manual production to the unmistakably elegant packaging design of our premium epicurean specialties, each individual in this family strives for excellence and pays meticulous attention to perfection in every detail of our premium products. Craftsmanship in its noblest form: from production step to production step, from hand to hand, in deep, long-standing trust - sustainable, sometimes for generations! This is how we preserve our legacy and ensure its continuity for the future, beyond the changing times and fashions.
In this spirit and with this passion, we create excellent products that enlighten your mind and indulge your senses.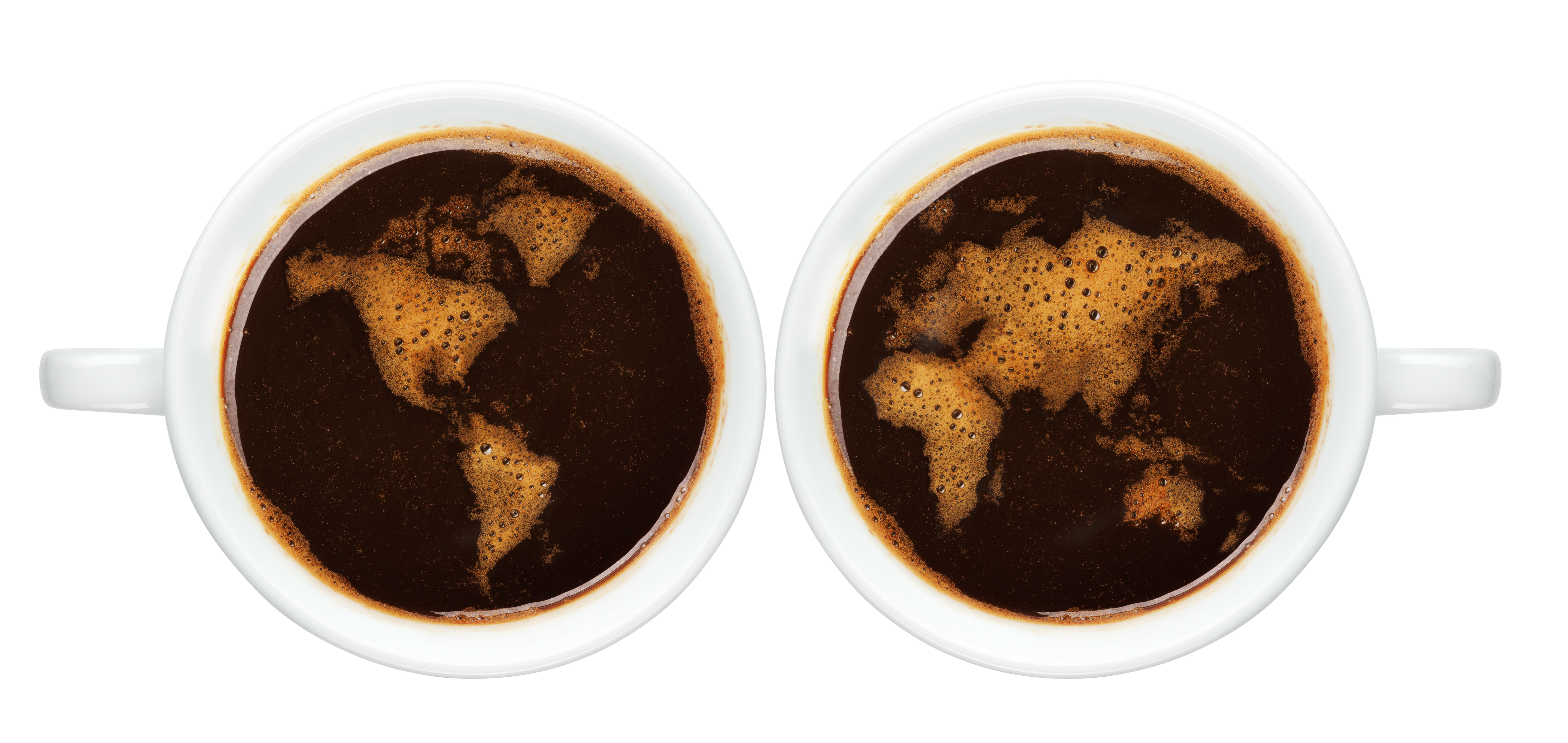 To create something truly unique, it takes time. We, the entire team of the EMEC family, are never concerned with quick success - but with the sustainable development of upscale top brands. We see each of our premium products as a noble component of a value-conscious lifestyle. We share this high standard with our worldwide cooperation partners.
We live family spirit and follow a common long-term vision: with staying power, perseverance, courage and willingness to take risks where necessary. In our quality chain, everyone contributes their best: their exceptional expertise as experts in their specific discipline. We do not want to multiply products that already exist. We create new, unique, distinctive products that meet our high quality standards: for all people in the world who appreciate quality. Love of enjoyment unites us.
INNOVATIVE IDEA MANAGEMENT: AGAINST THE CURRENT
Because we know and prove time and again with our products, processes and concepts: If you swim against the current, you get to the source. We take the most difficult path first, we spare no challenge. This is how we create a reliable foundation for the further development of our brands and our concepts. Those who have proven, as we have, that they are up to the most difficult of challenges will master any task. This is how we are able to unleash all the know-how that lies bundled in our first premium product TRE FORZE! in the development of various other brands and lines.
AMBASSADOR OF EXQUISITE ART OF LIVING
All our competencies come together in the brand EMEC. Like in an orchestra, deep knowledge, virtuoso craftsmanship and passion come together in a harmonious interplay. A concept that bundles the essence of all our experience and knowledge in order to multiply it, to spread the art of enjoyment throughout the world and to make it possible for our admirers to experience it again and again, wherever they are.
We alone cannot change the world on a large scale - but we can transform it for the better on a small scale. We would like to convey this idea to similarly thinking people: Our happiness lies in enjoyment.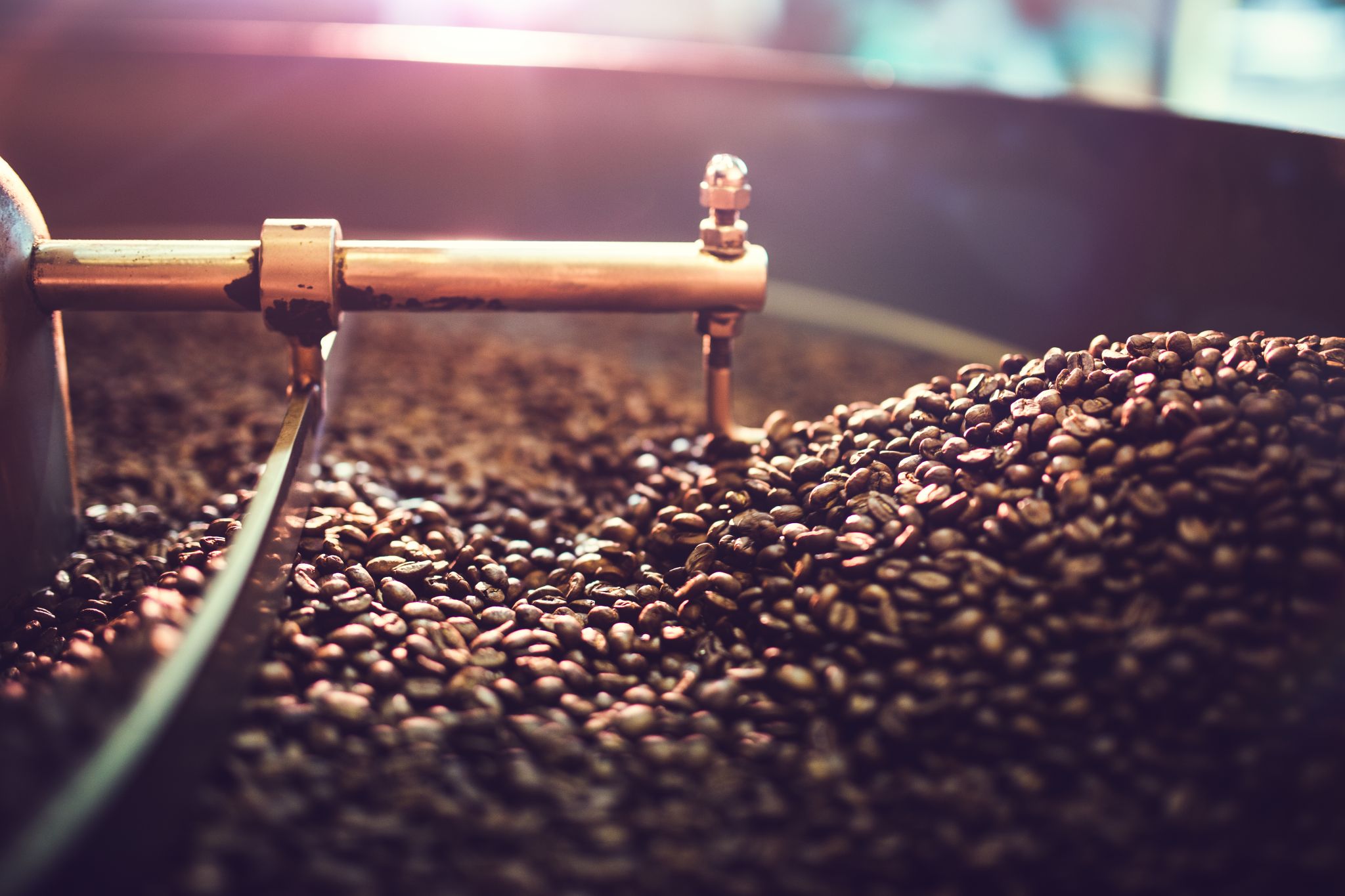 Let your mind and senses be awakened. We have revived centuries-old roasting methods and brought them to perfect maturity because we intuitively knew: gently and slowly roasted Caffè is good for us - for our heart, our body, our mind. Today, science proves us right.
For a beverage that can do so much good in our bodies, we rely on the highest quality! To date, only a fraction of the almost 1000 aromas of a good coffee have been researched. Future studies will prove many more effects that we simply feel so far.
Indulgence that inspires - that is our mission.
The utmost care at every step in our quality chain - that's how we work.
People who cultivate exclusive indulgence as an art of living - these are our customers and the lovers of our products. All over the world.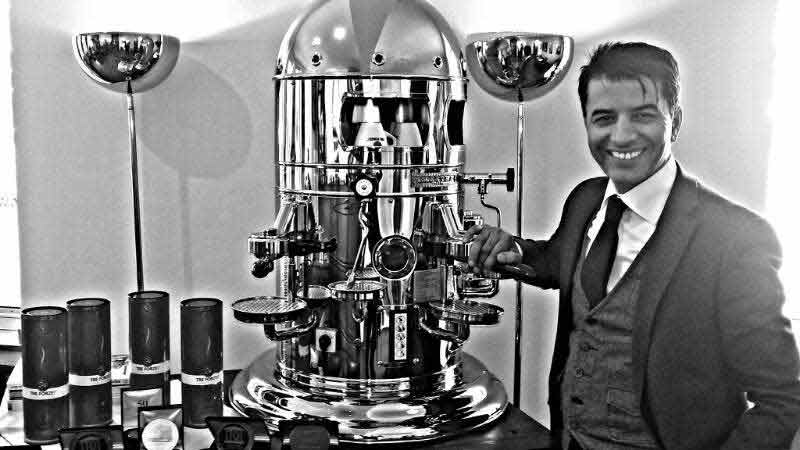 "Our goal was nothing less than to produce the best espresso caffè in the world." (Cevdet Emeç)
A Dusseldorf entrepreneur is revolutionizing the coffee business in Sicily and creating brands with a global reputation. The secret of his success? Long breath instead of quick hypes. Quality instead of mass. Attentiveness instead of efficiency. This is the story of a true passion. Connoisseurship, craftsmanship, patience and innovative spirit are the ingredients of this success story of an extraordinary entrepreneurial personality.
AWARD-WINNING: PRODUCTS AND PERSONALITY
In the tastings of the most important worldwide quality institutes, our products have been repeatedly awarded gold for many years. Continuity that underlines the sustainability of our work. In addition to these regular awards for the quality of our products, in 2020 the entire company and Cevdet Emeç as an entrepreneur very personally won the highest honors:
• In 2020, Cevdet Emeç was awarded the World Technology Leader Award (WTLA) for his long-term and uncompromising building of global quality brands in the premium hot beverage sector.

• In the same year, Caffè Cultura won the title of "Top Innovator 2020" in the only competition that honors innovation management. TOP 100 has been honoring the most innovative companies in the German SME sector for 25 years: Caffè Cultura thus belongs to the Club of Excellence of the German SME innovation elite.

• Also in 2020, "Die Deutsche Wirtschaft" (DDW), Germany's largest and most renowned expert jury of CEOs and entrepreneurs, selected Cevdet Emeç as "Innovator of the Year," thus awarding him the largest public prize in German business.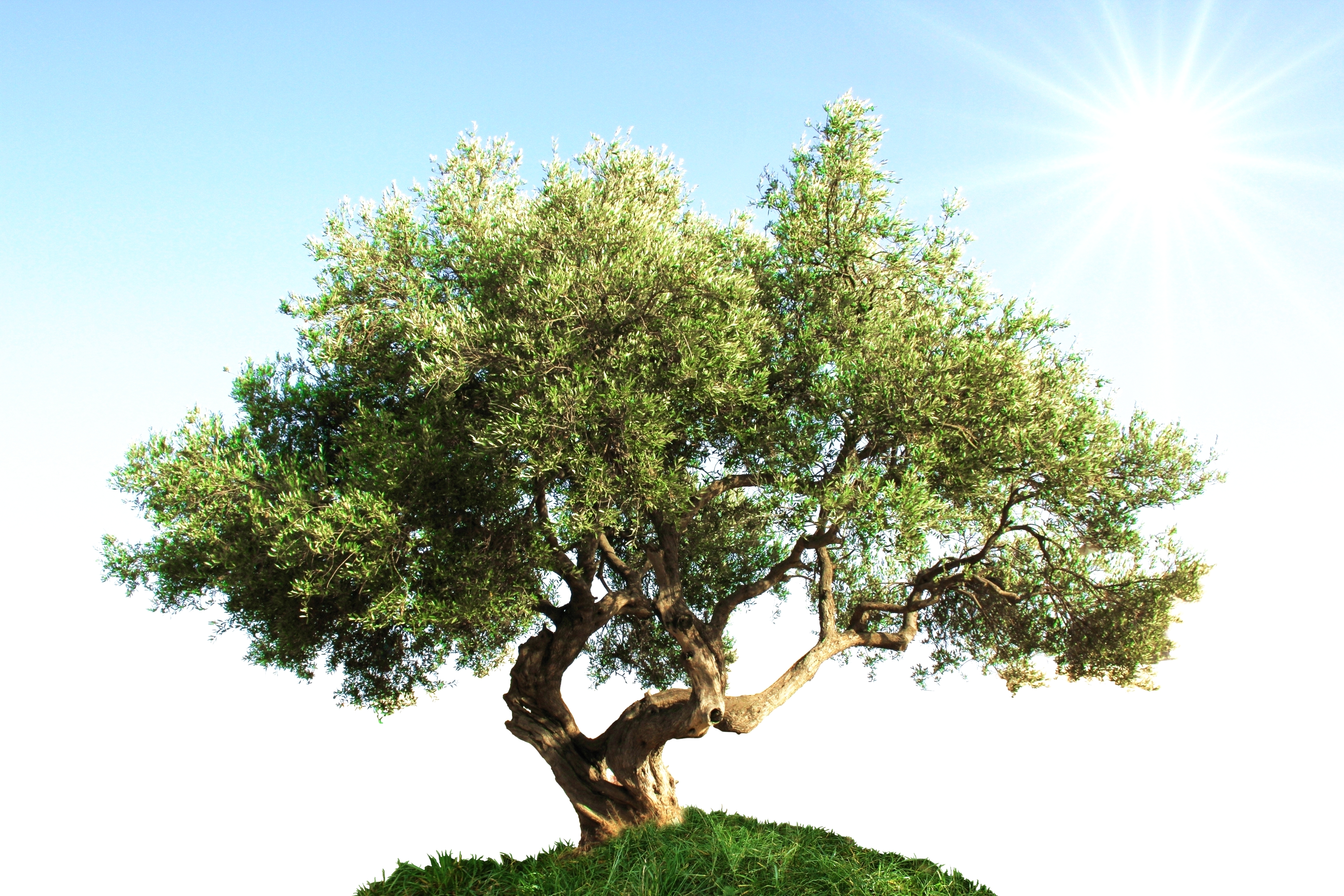 INNOVATIVE IDEA MANAGEMENT
At the end of the 1990s, coffee expert Cevdet Emeç, then general manager and brand developer of well-known manufacturers of exclusive pleasure products, discovered the centuries-old secret of a perfect espresso in Sicily: roasting the beans over an open wood fire. Together with his experienced Sicilian roasting masters, he experimented with this ancient roasting method in order to optimize the process with modern means and to rescue the high art of enjoyment into our time. At the turn of the millennium, the friends had revived and further developed the traditional wood roasting method with olive wood. This unique gentle long-term roasting over olive wood fire has since been used exclusively for the production of an equally unique premium product: TRE FORZE!
Just as mindfully as he brought the thousand aromas of the coffee beans to fruition, Emeç went to work to bring the new coffee quality to the world and develop the EMEC brand of today. With passion, calm and perseverance. The high investment of time is the highest investment asset. What is true for the passionate development of accomplished roasts is equally true for successful marketing.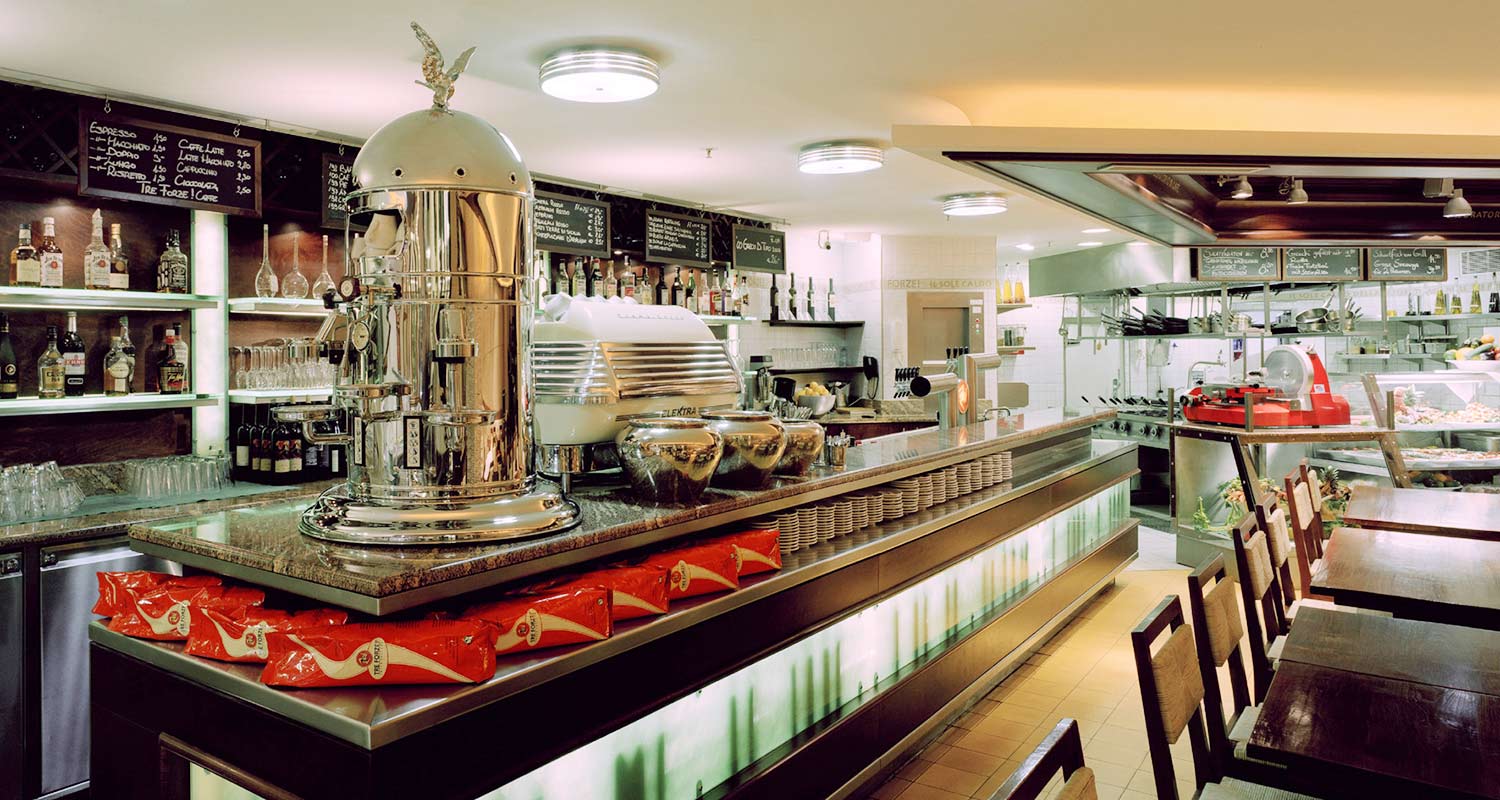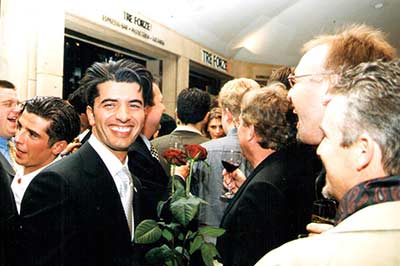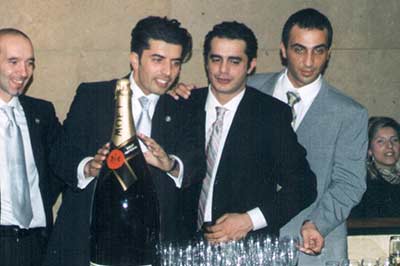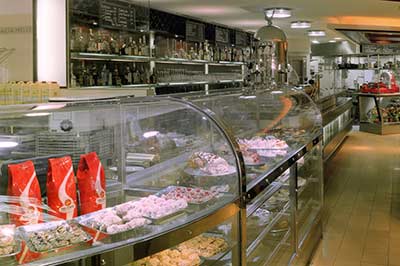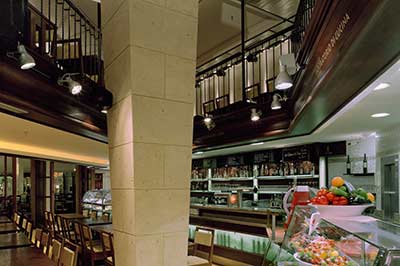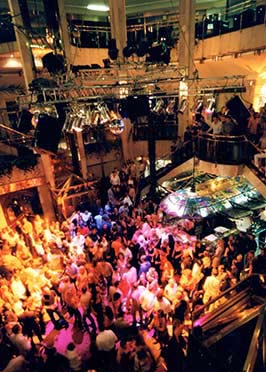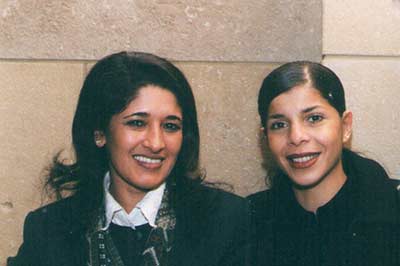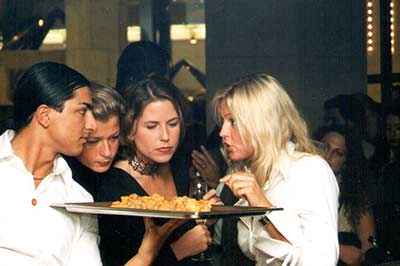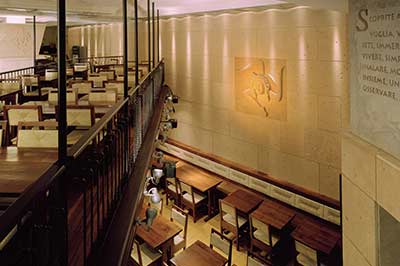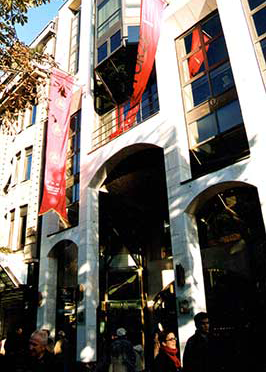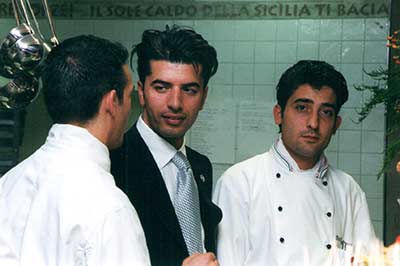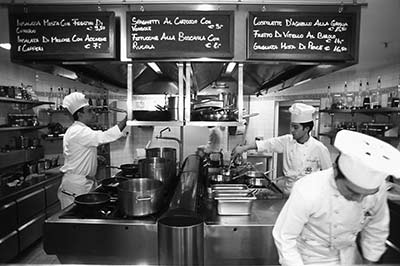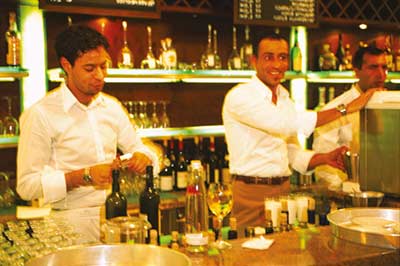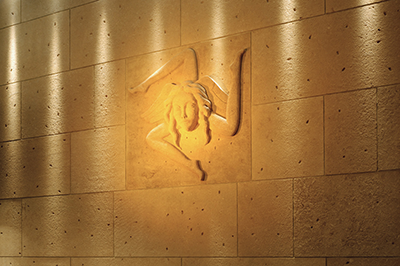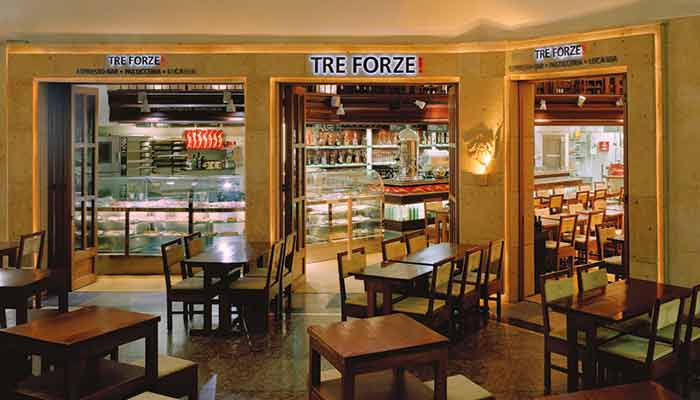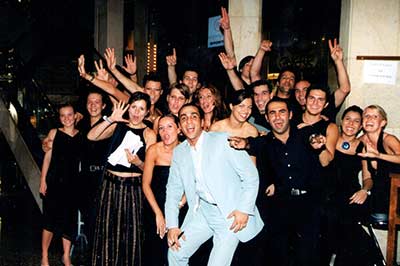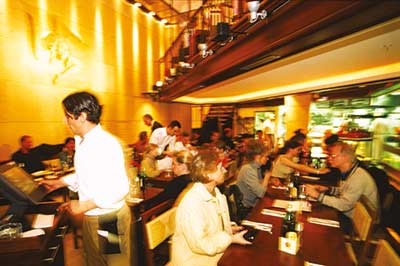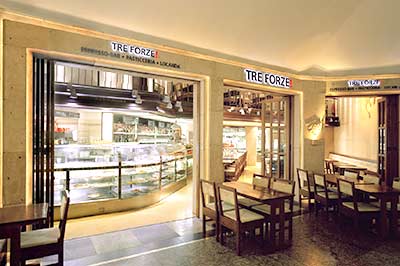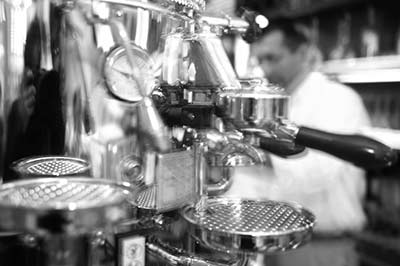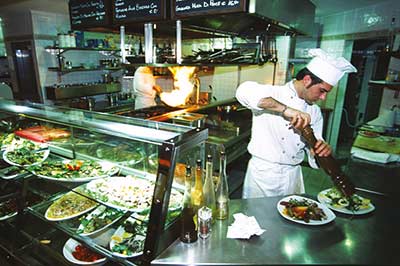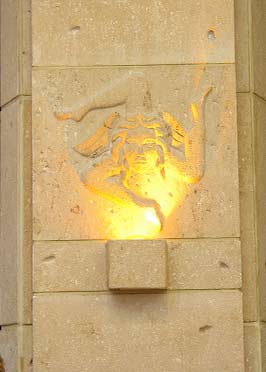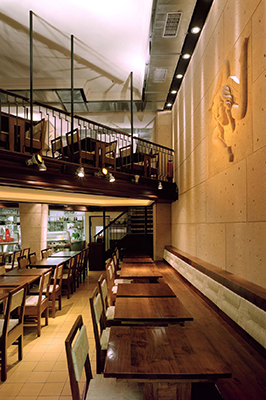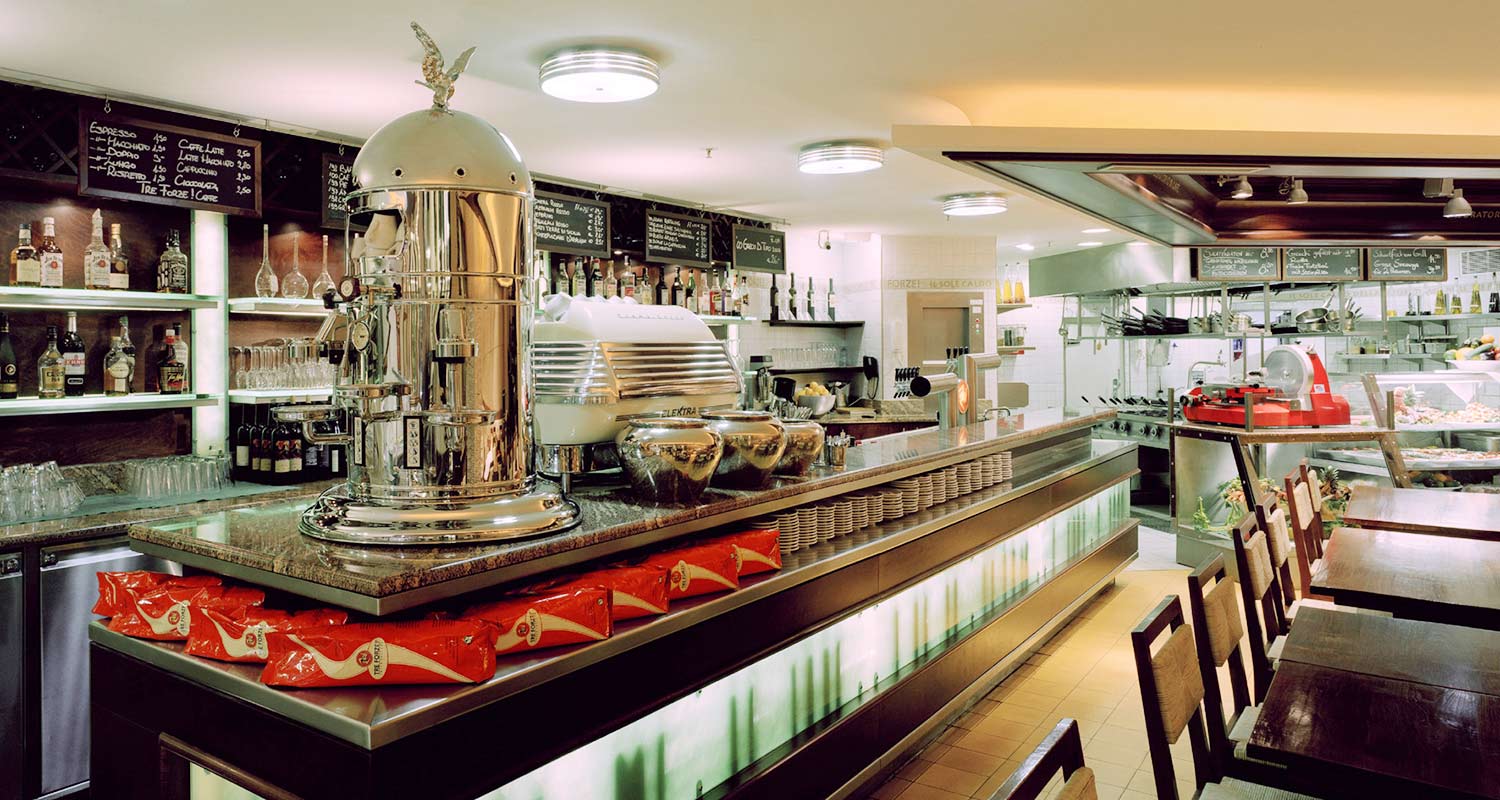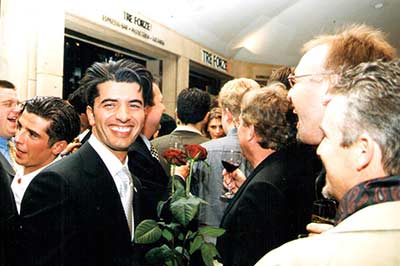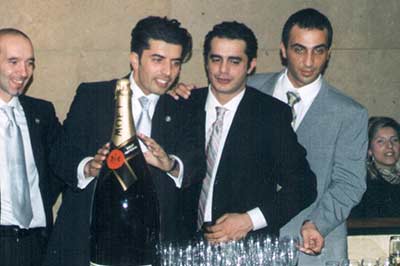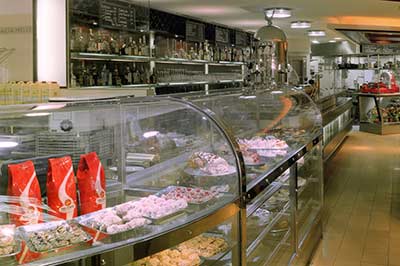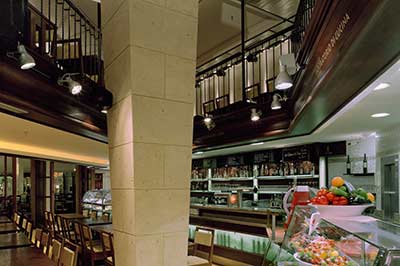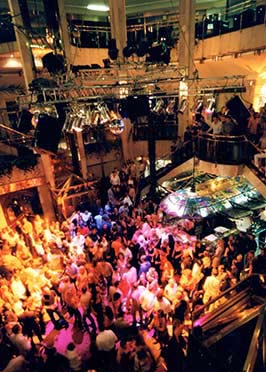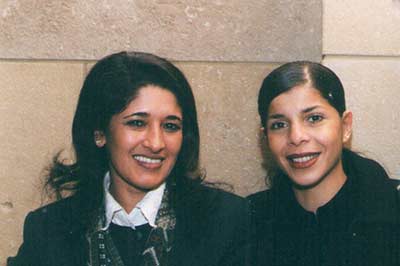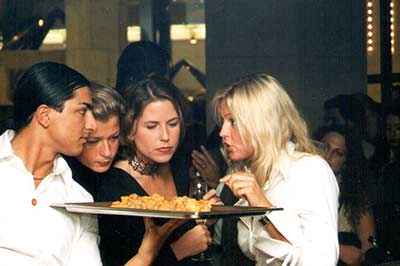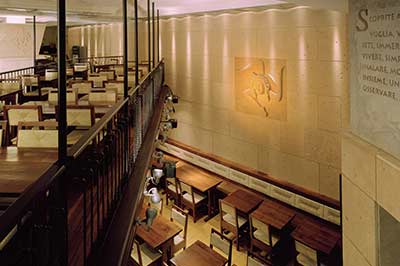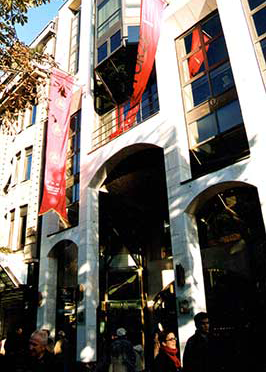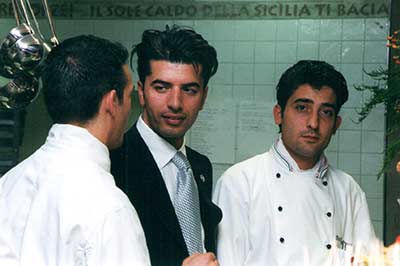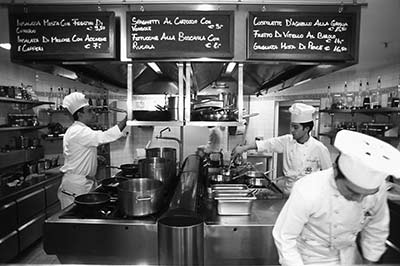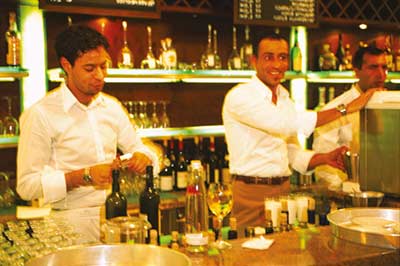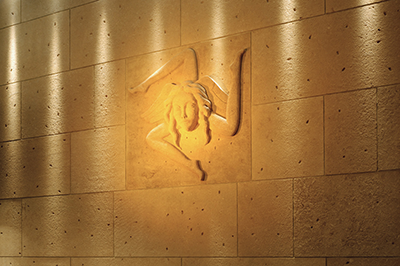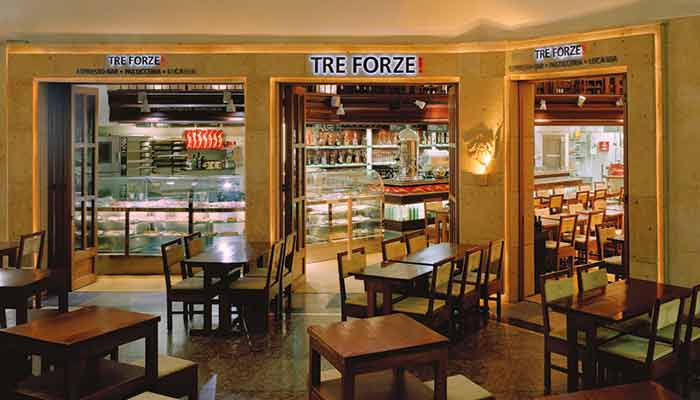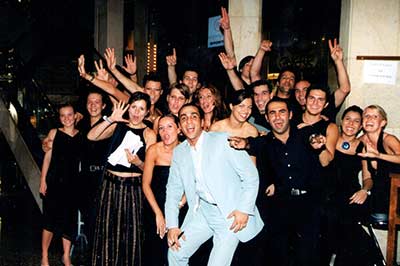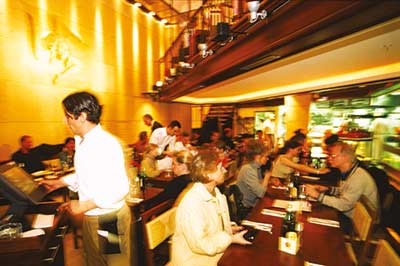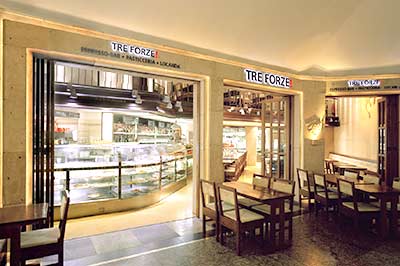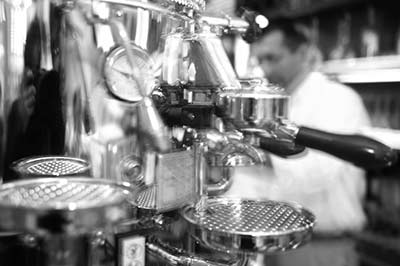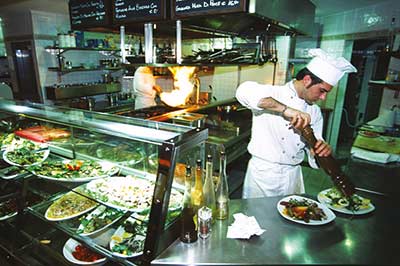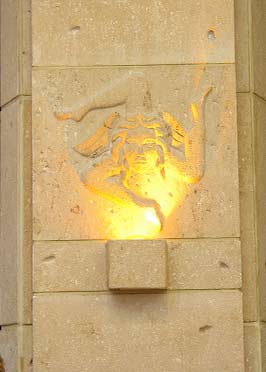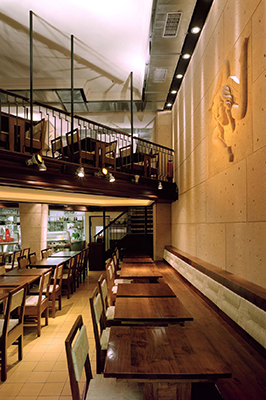 GROWTH TAKES TIME
Emeç also gave the market time. The brand's reputation in specialty stores and among connoisseurs grew organically. The first goal was to turn convinced customers into brand ambassadors. Only on the basis of this solid foundation did the Düsseldorf headquarters proceed with its careful expansion, paying constant attention to the culture of the highest standards: from the selection of exclusive premium retail partners and the care taken to ensure that the freshest products always reach the end consumer, to systematic brand development.
In 2001, Emeç developed an overall gastronomic concept: the TRE FORZE! flagship store on 750 square meters in Düsseldorf's Kö-Galerie (Königsallee). All details were perfectly coordinated: Ambience, exclusive ristorante, pasticceria, espresso bar - all areas open and visible. This gastronomy concept gave TRE FORZE! the best brand stage and was good for the brand, the customers and the entire location. In fact, at the time, this location was one of the most difficult he could have chosen: Previously, two top international gastronomies had been located there one after the other, both of which had to close again because they did not achieve the expected success. Emeç was able to successfully implement his concept at the same location.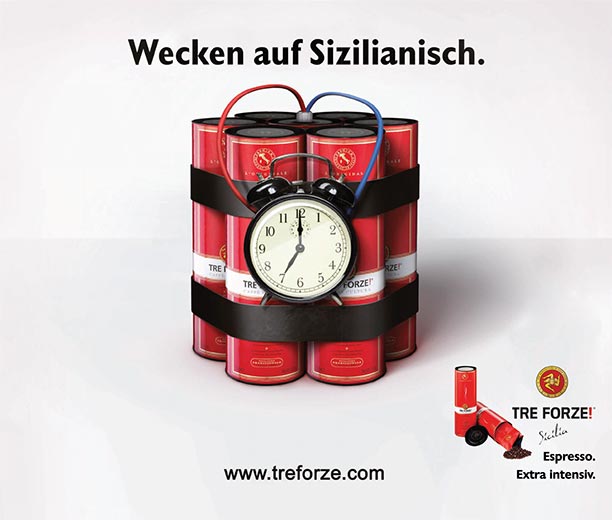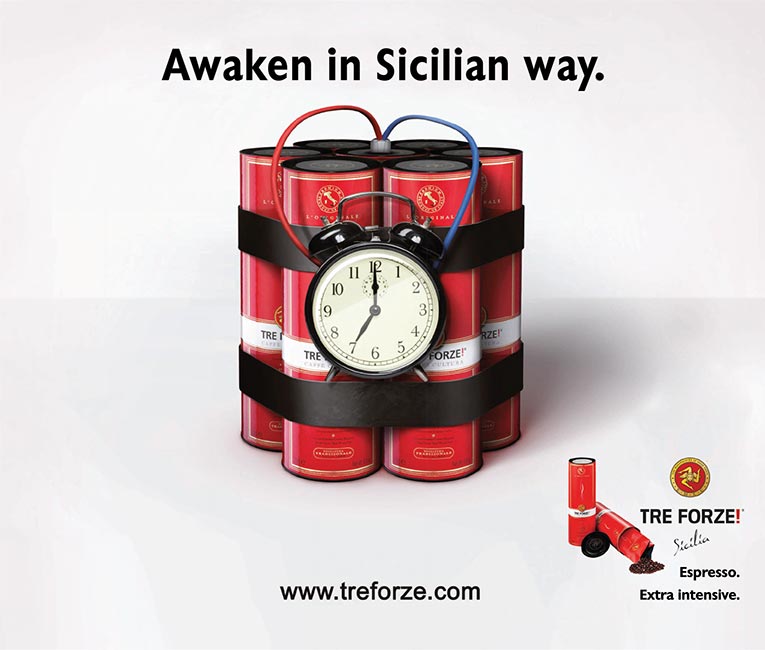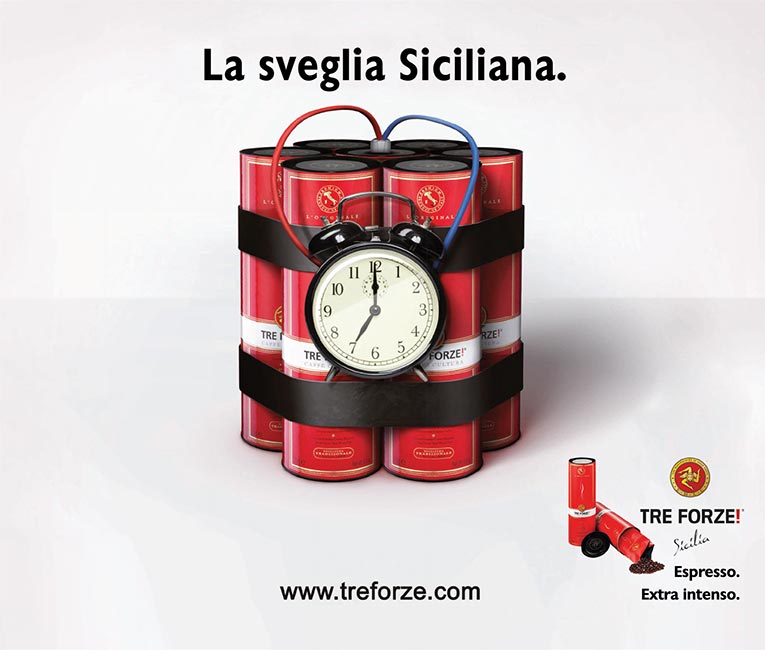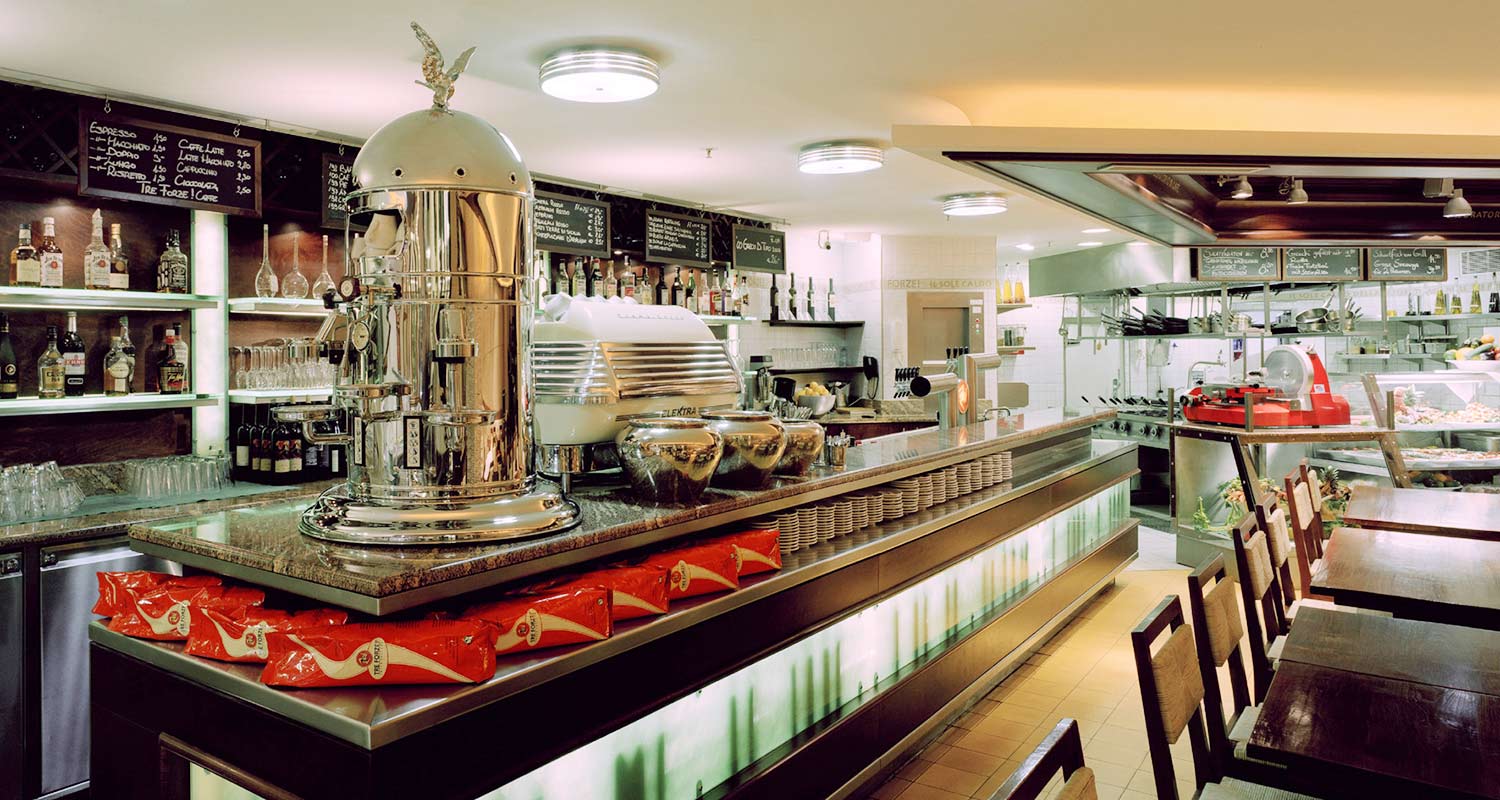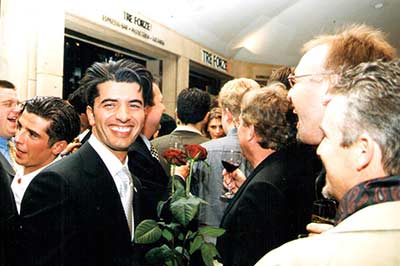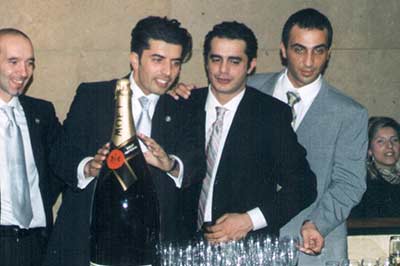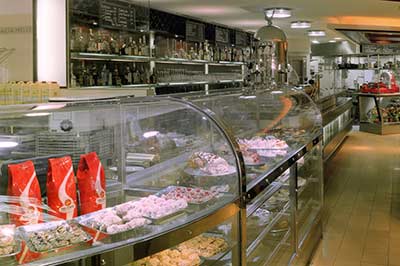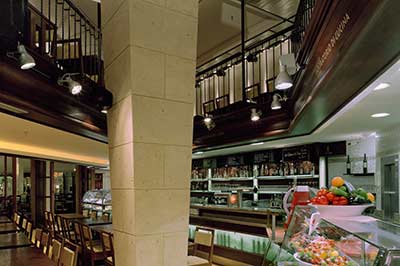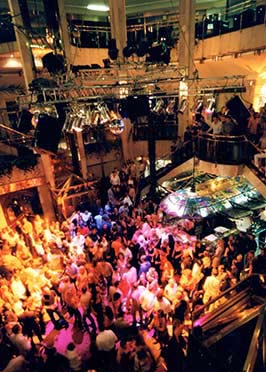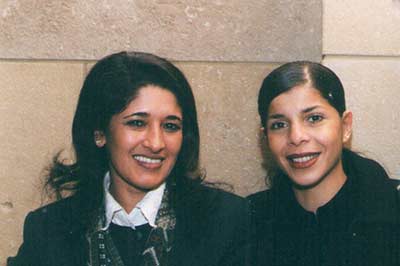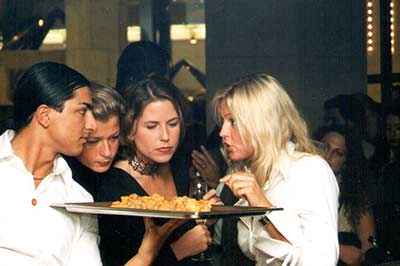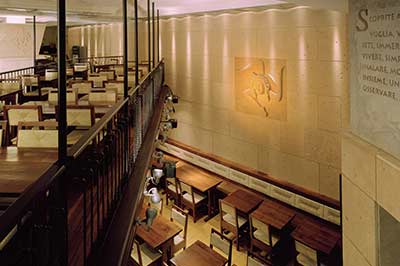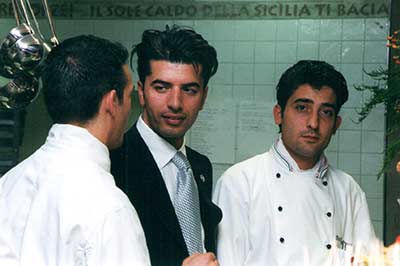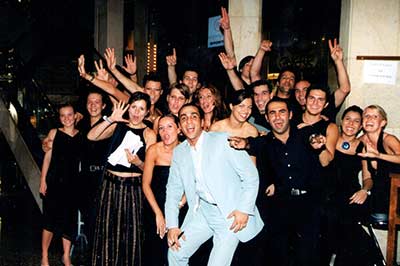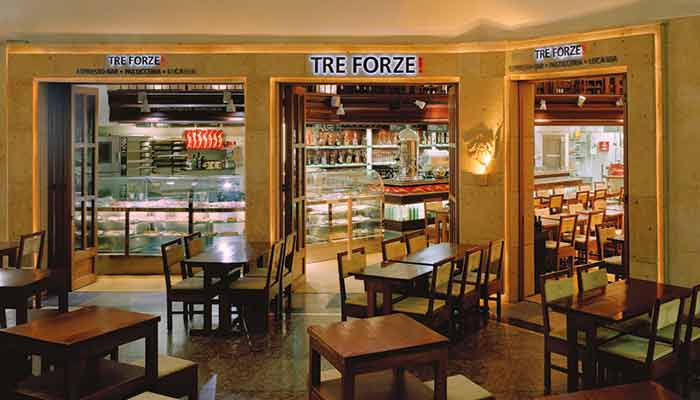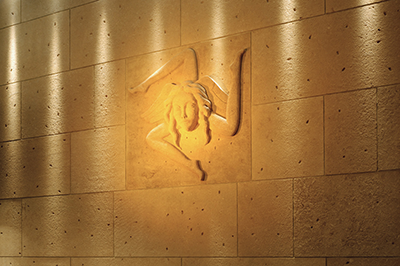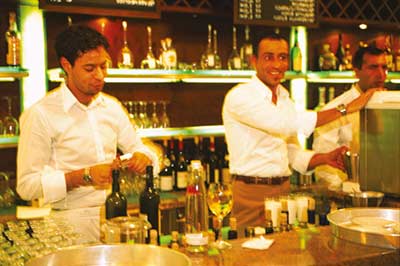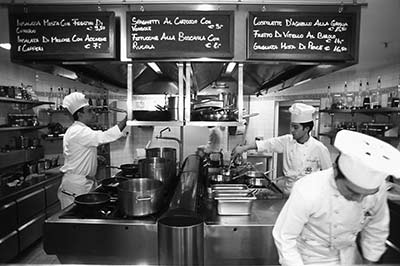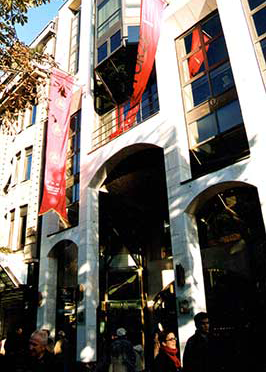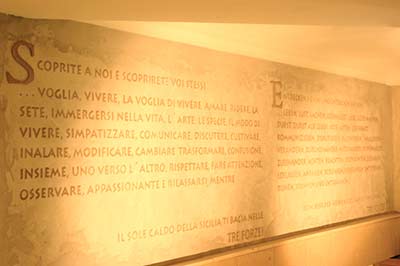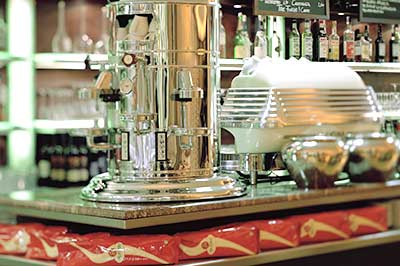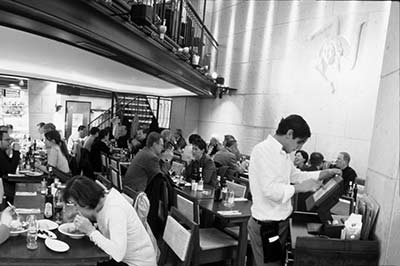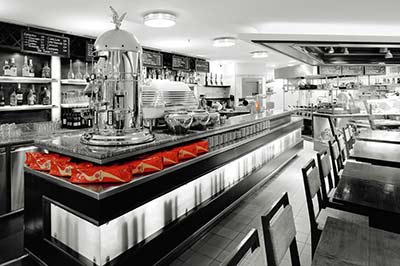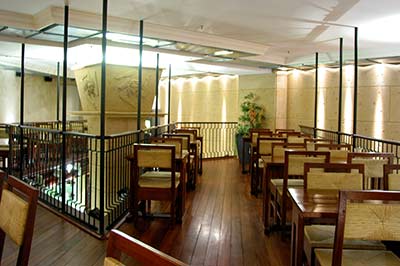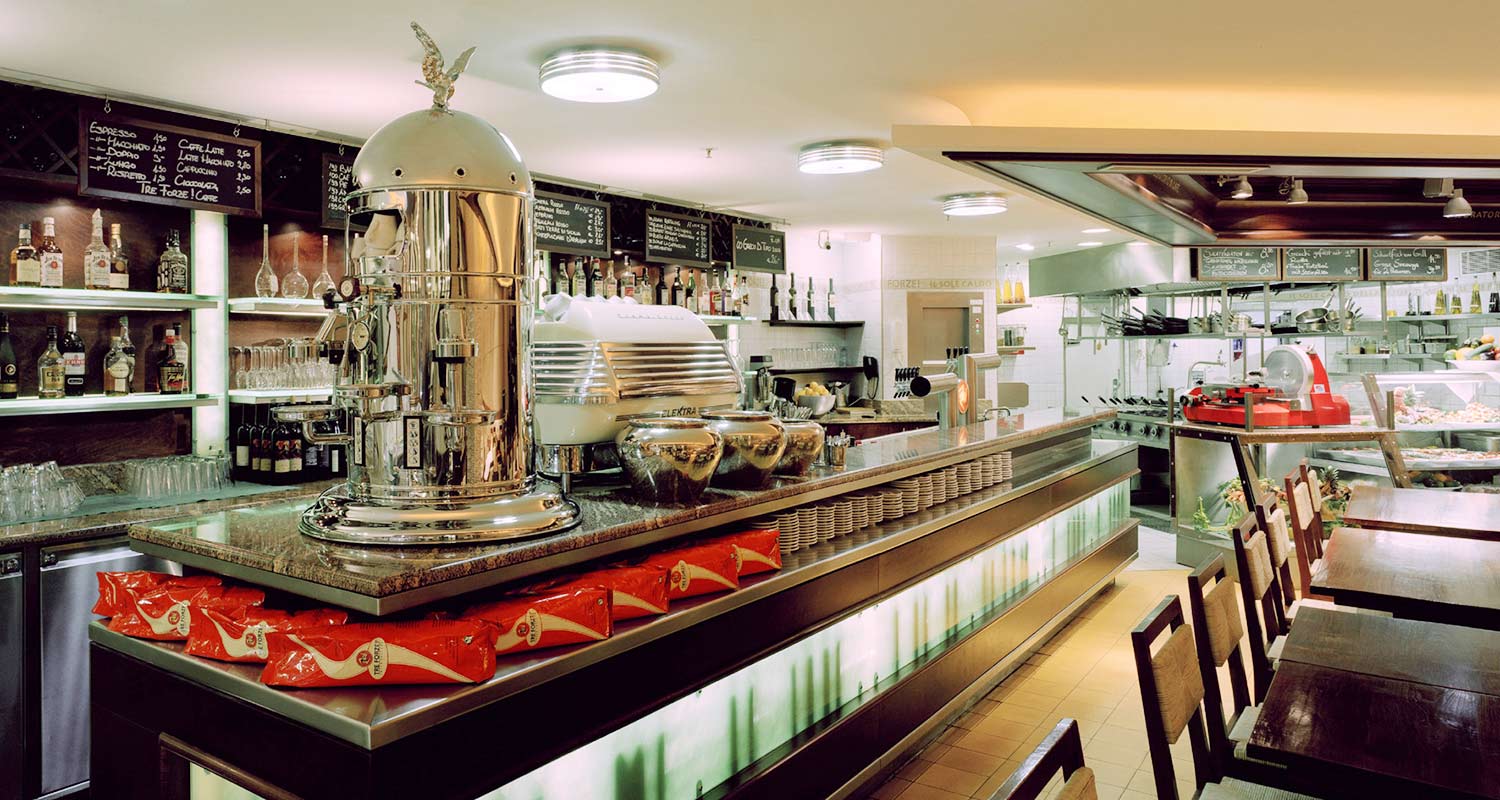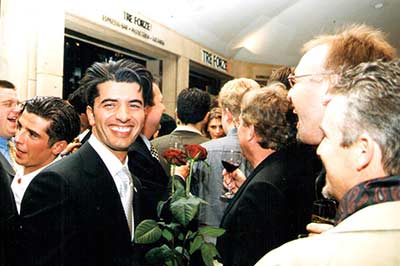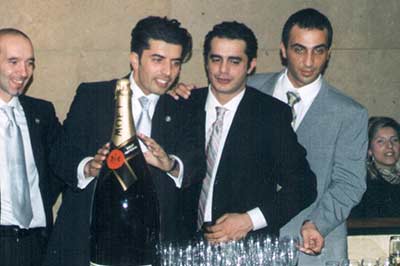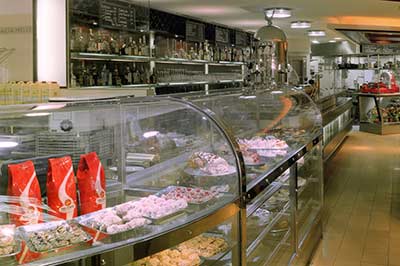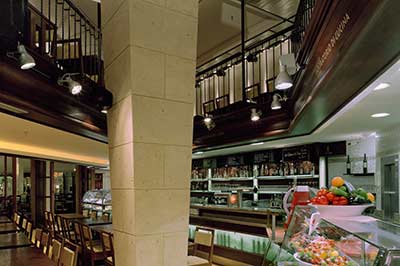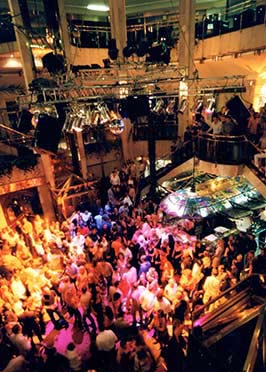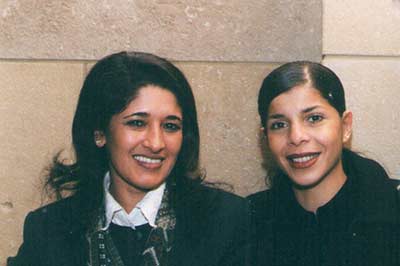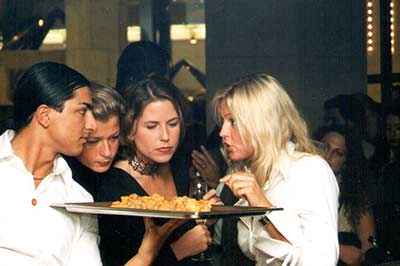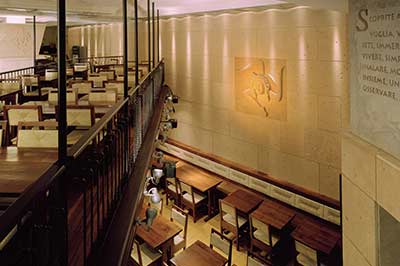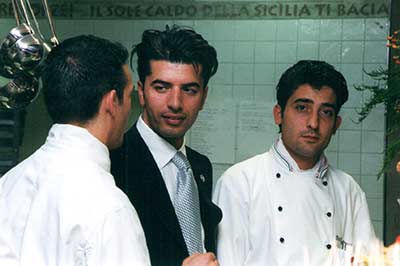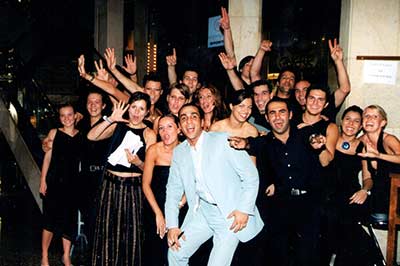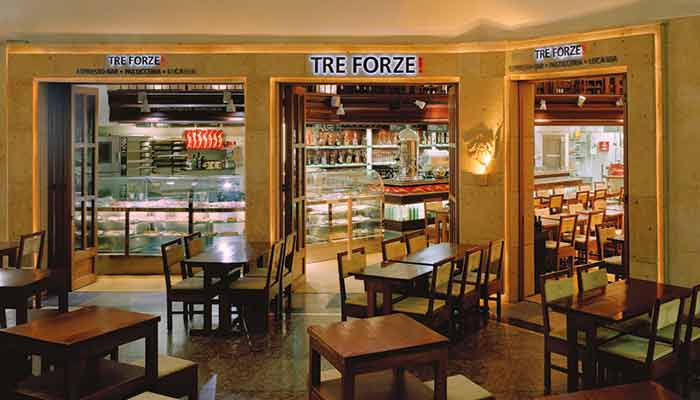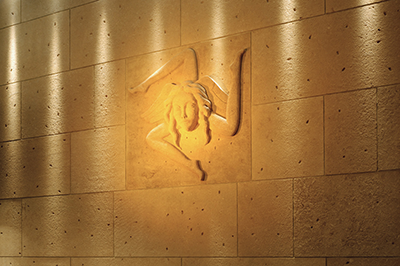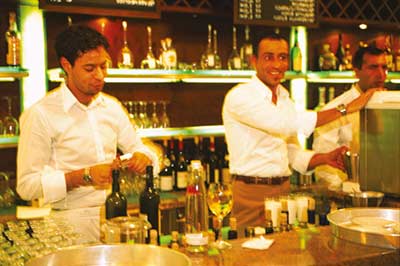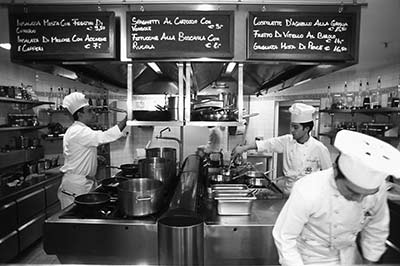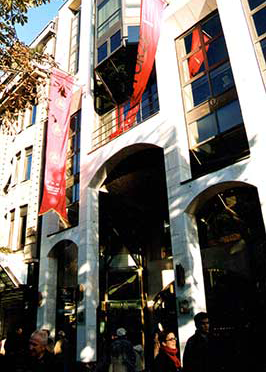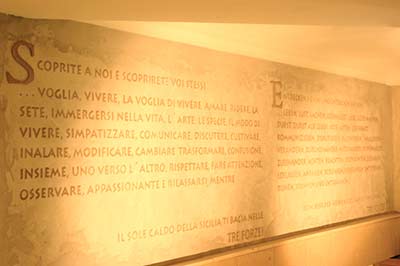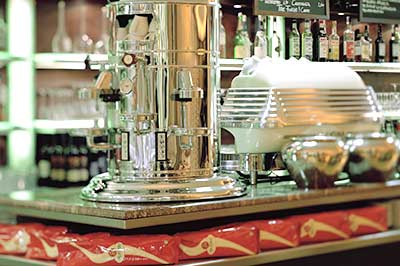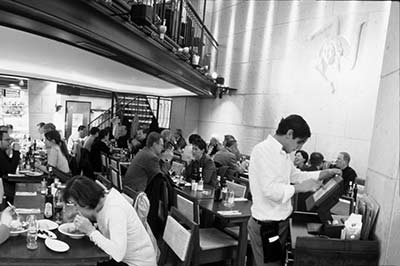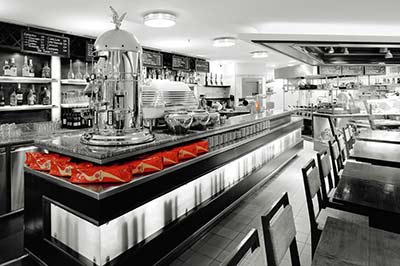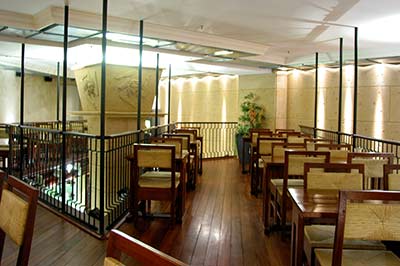 THE PERFECT BRAND STAGE
With this attractive flagship store and top products, above all TRE FORZE! Caffè, he managed to increase frequency and sales at this location several times over in just one and a half years. He set new quality standards and revitalized the entire gallery, previous vacancies were reoccupied. Here he sold TRE FORZE! exclusively to end customers and experienced the feedback directly on the pulse of the market: The customers loved TRE FORZE!
What may come as a surprise is that Emeç had chosen this difficult location carefully in order to test his concept in all its form under these tough conditions. If his complex concept proved itself in this demanding location, he could be sure that it would also work in multiplication. This is the TRE FORZE! strategy: a great challenge, perfectly mastered!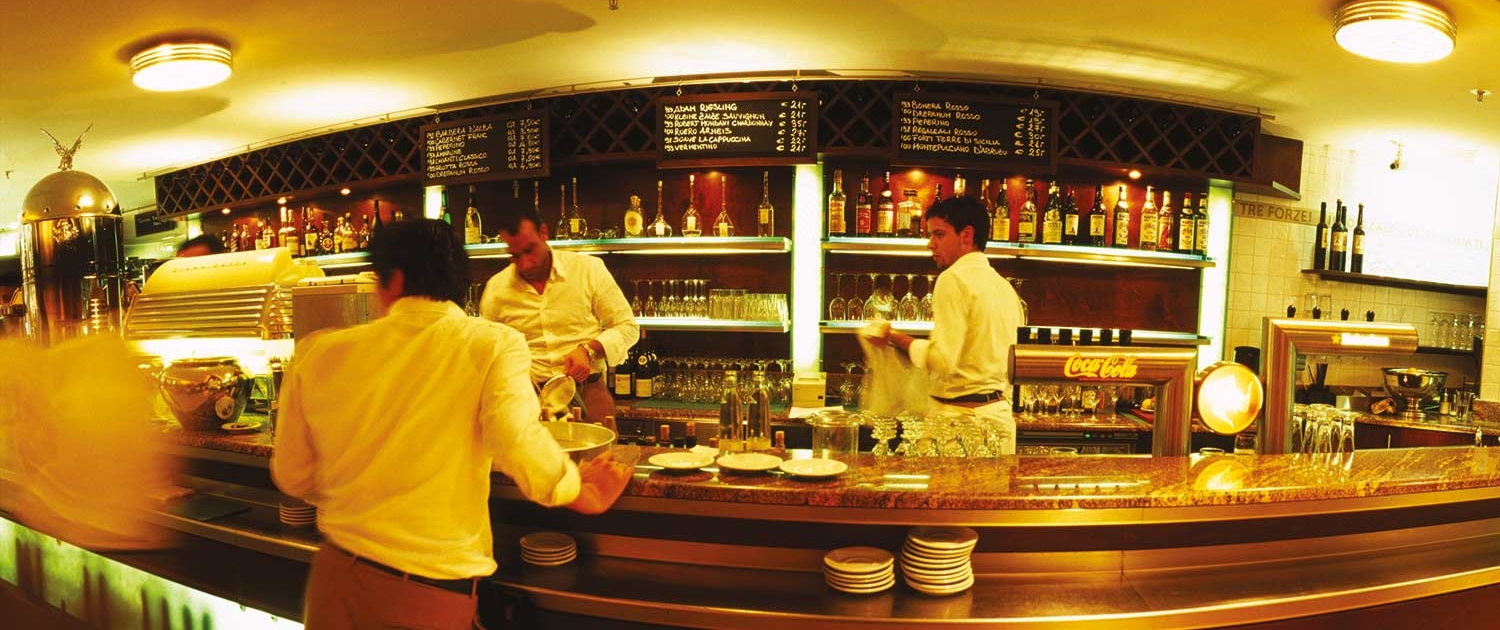 THE STRATEGY
For five years, he managed this top gastronomy in Düsseldorf and tested his concept on the pulse of the market. The gastronomy concept had cleared the most difficult hurdle - and he followed the same principle with his premium product, TRE FORZE! Caffè. Because here, too, he had mastered the greatest challenge first: developing his own gentle, first-class roasting method that was as traditional as it was revolutionary.
The concept was strong and perfect. The proof was in. Emeç sold his shares in the successful gastronomy project in order to devote himself exclusively to the further optimization of his premium product TRE FORZE! in terms of quality, sensory properties and packaging. He also planned to set up international sales of the Caffè with immediate effect. After all, this special Caffè should reach connoisseurs all over the world.
CREATIVITY AND EXCELLENCE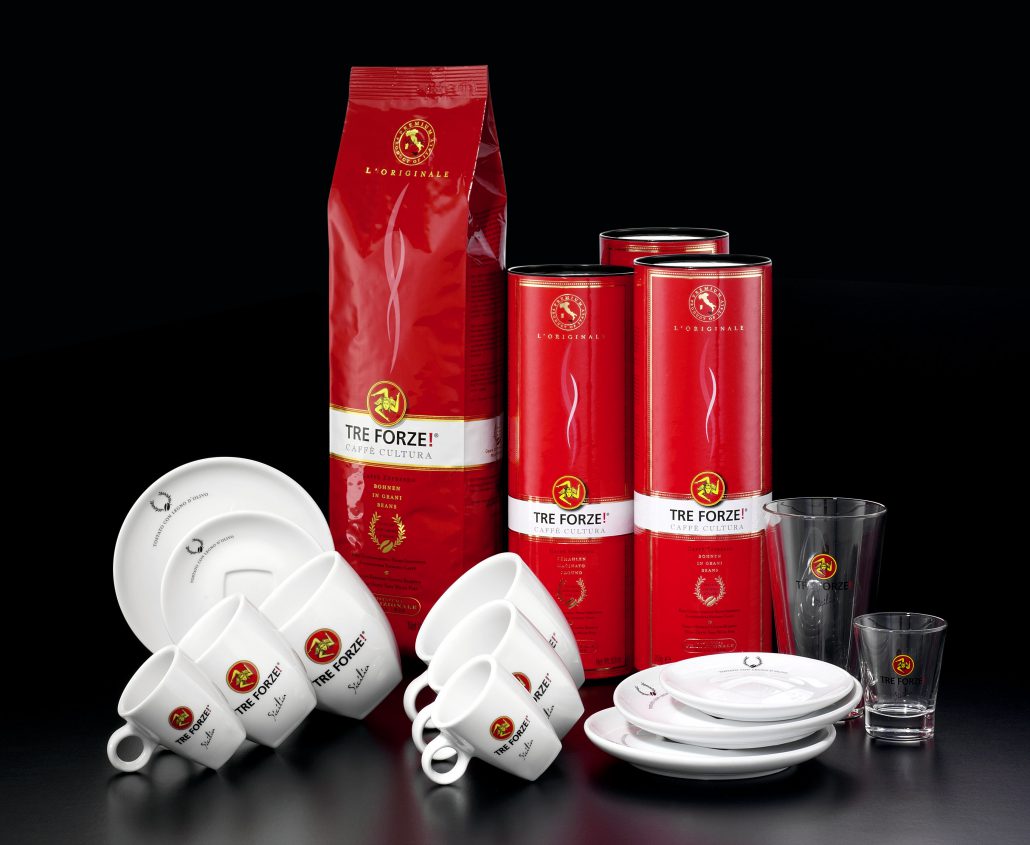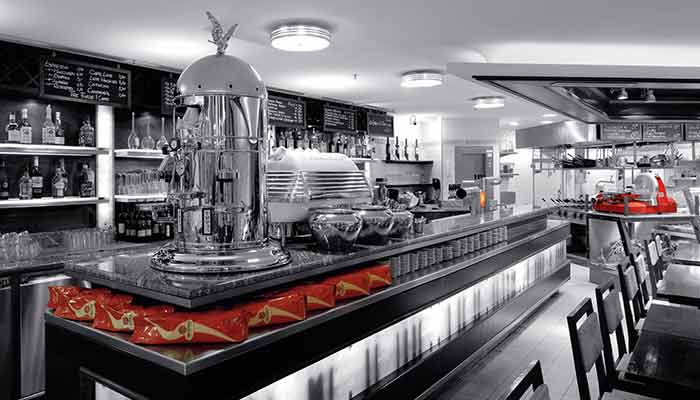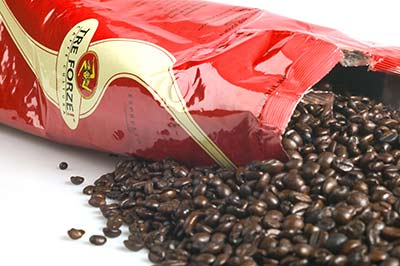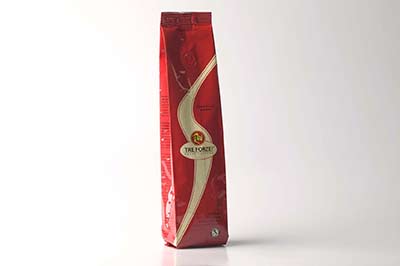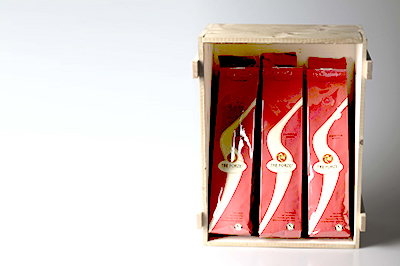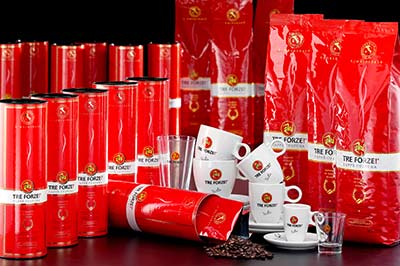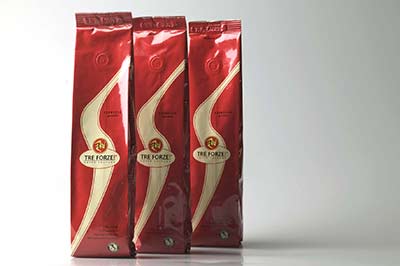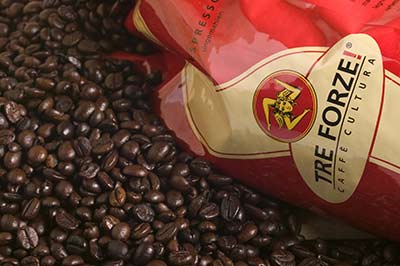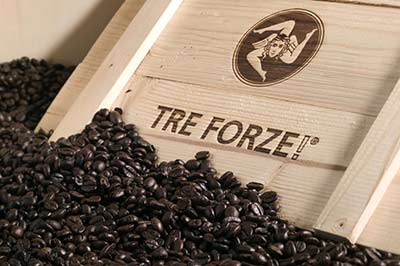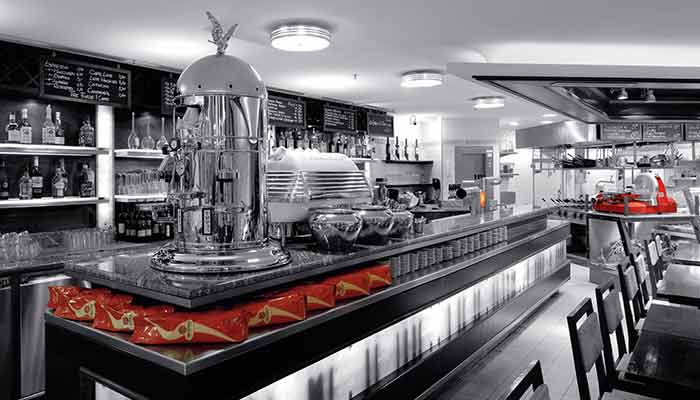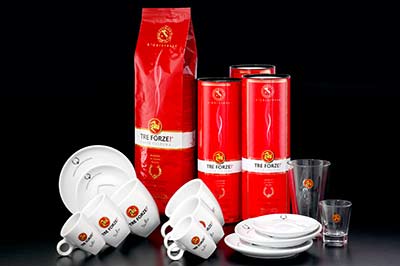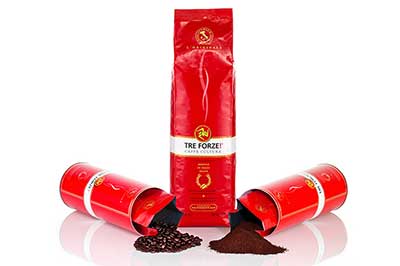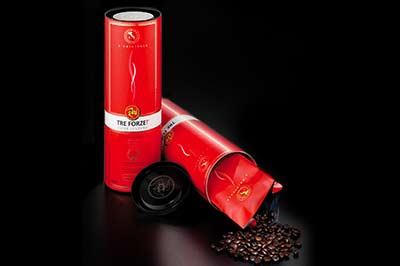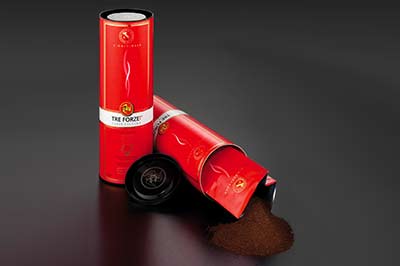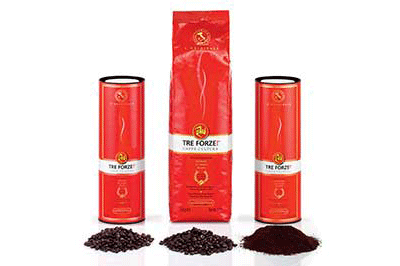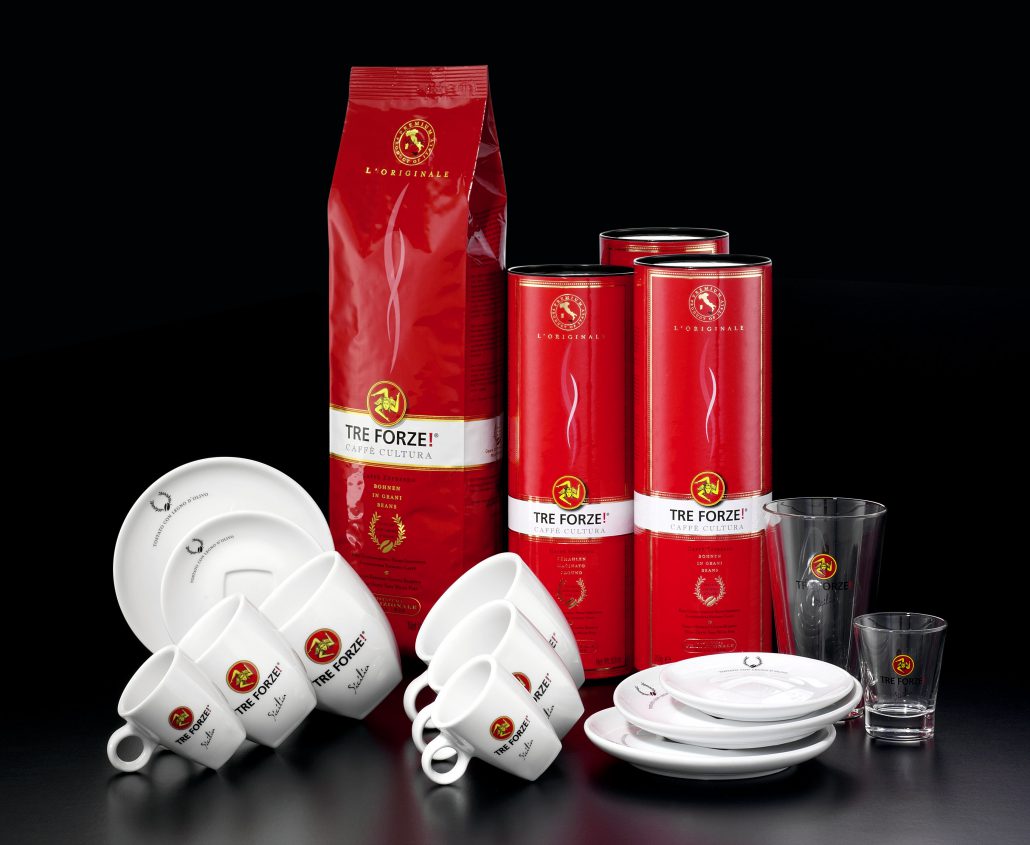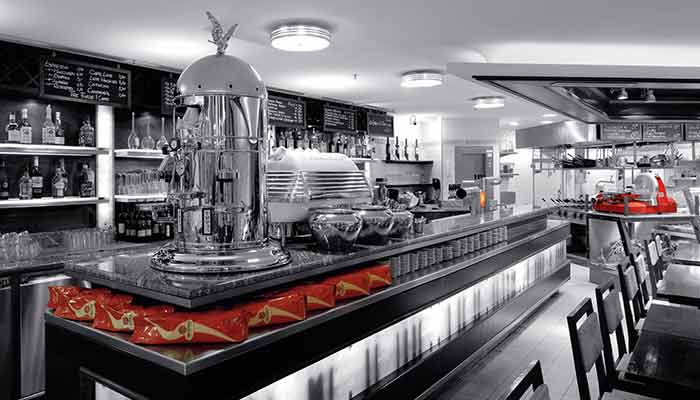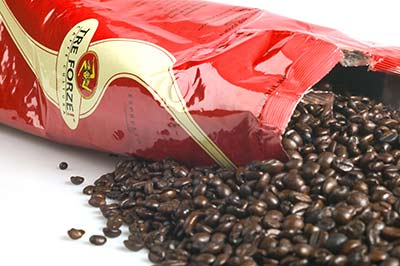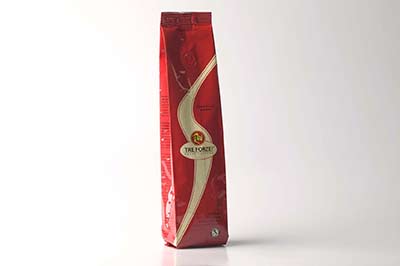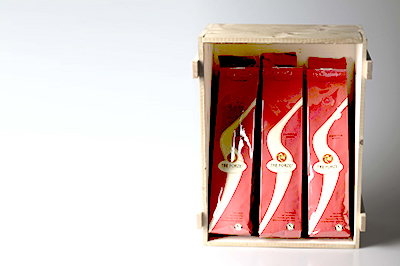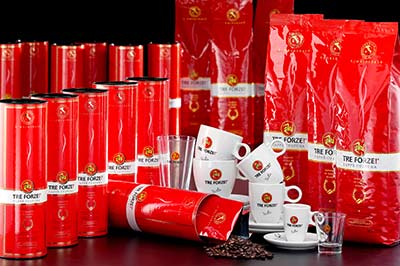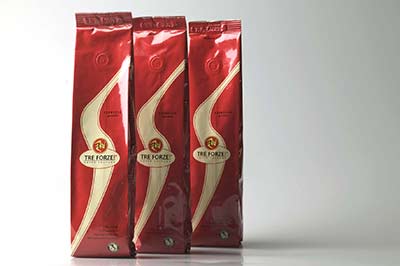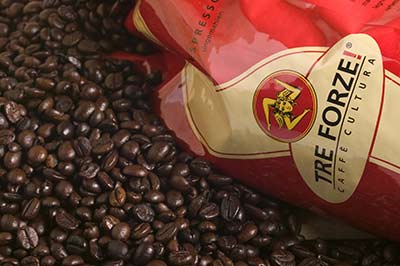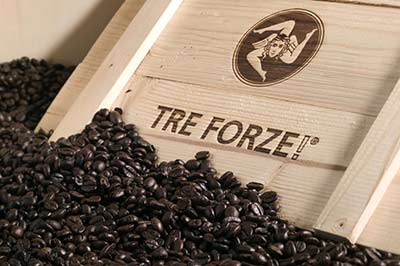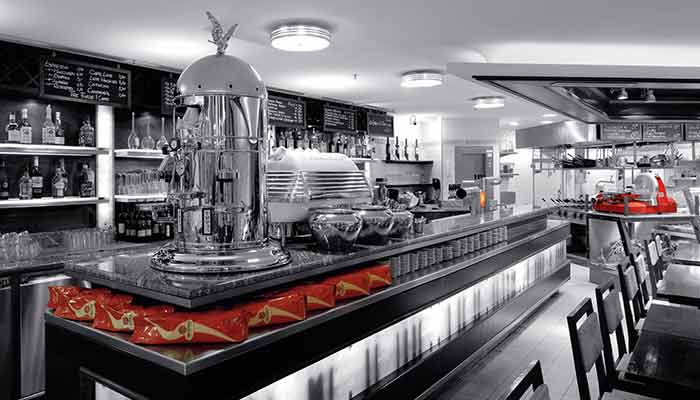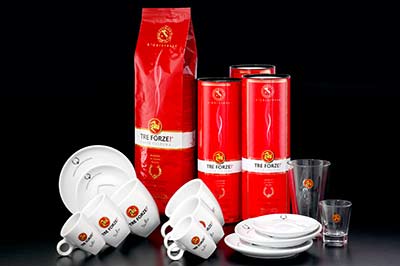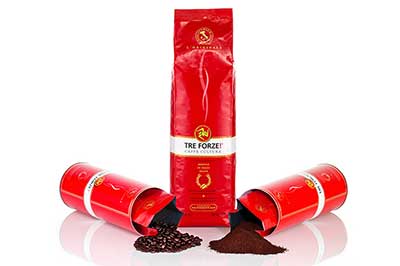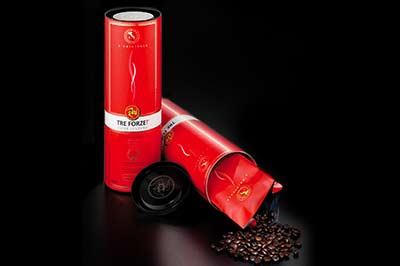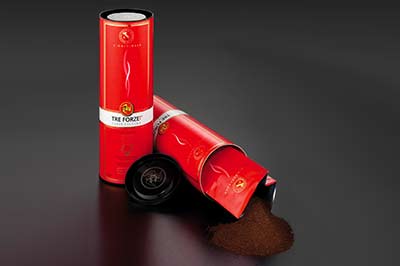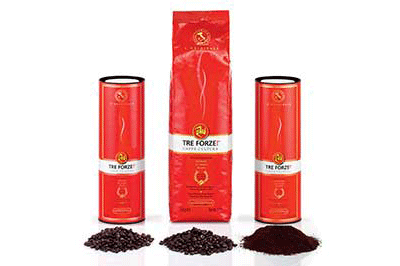 TRE FORZE! Design 2000-2009

TRE FORZE! Design 2009-2020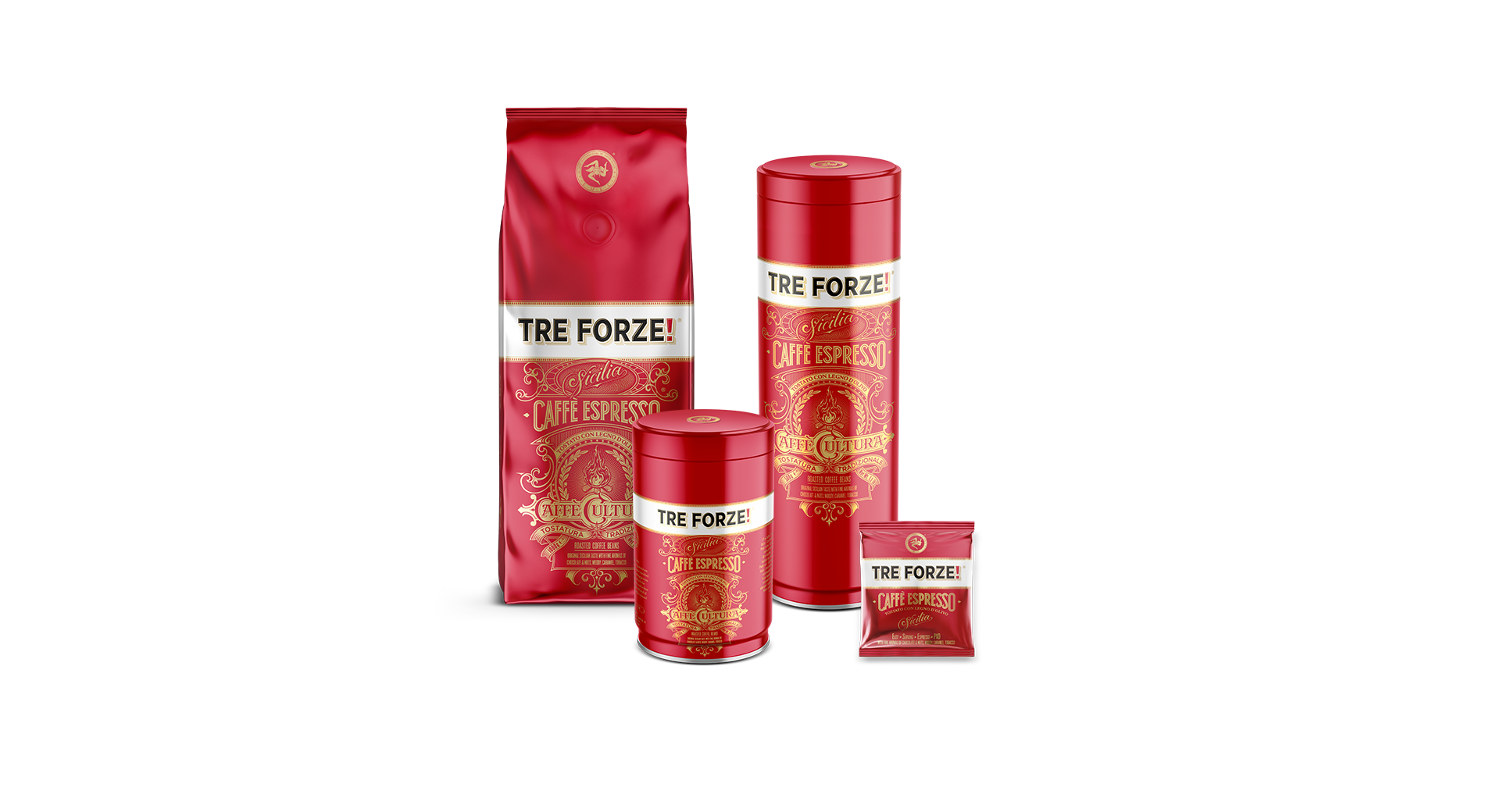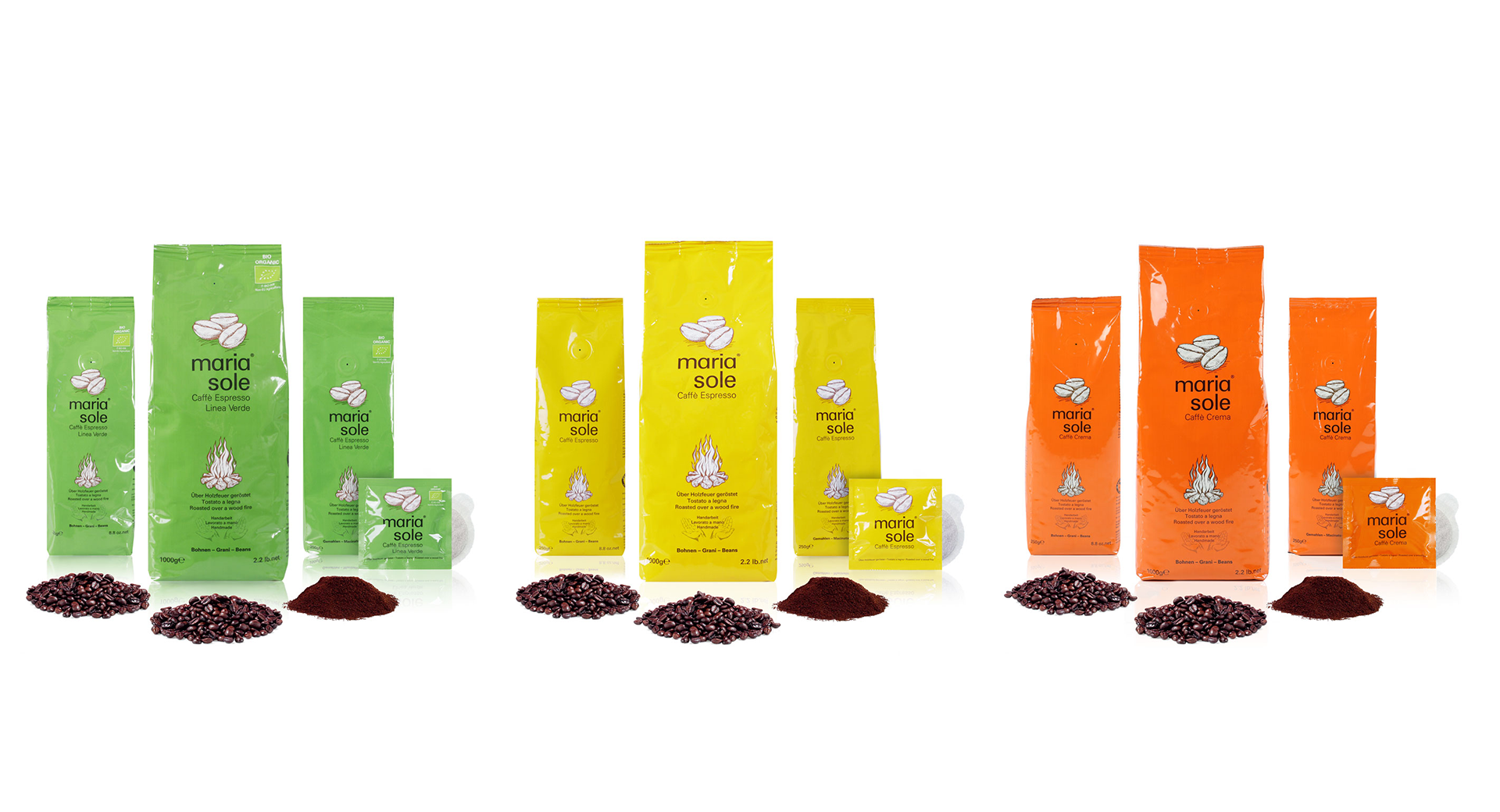 MARIASOLE Design 2016-2020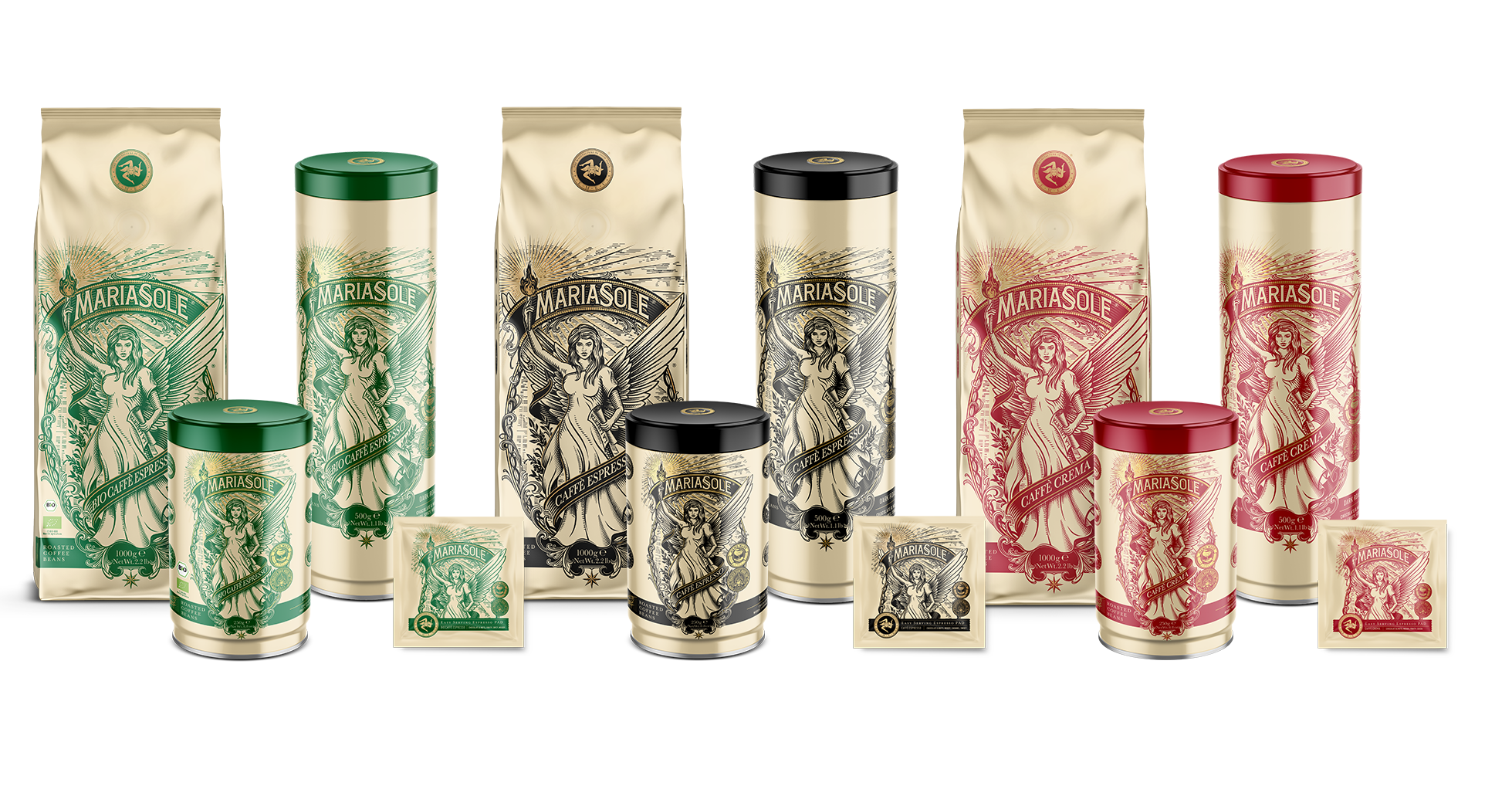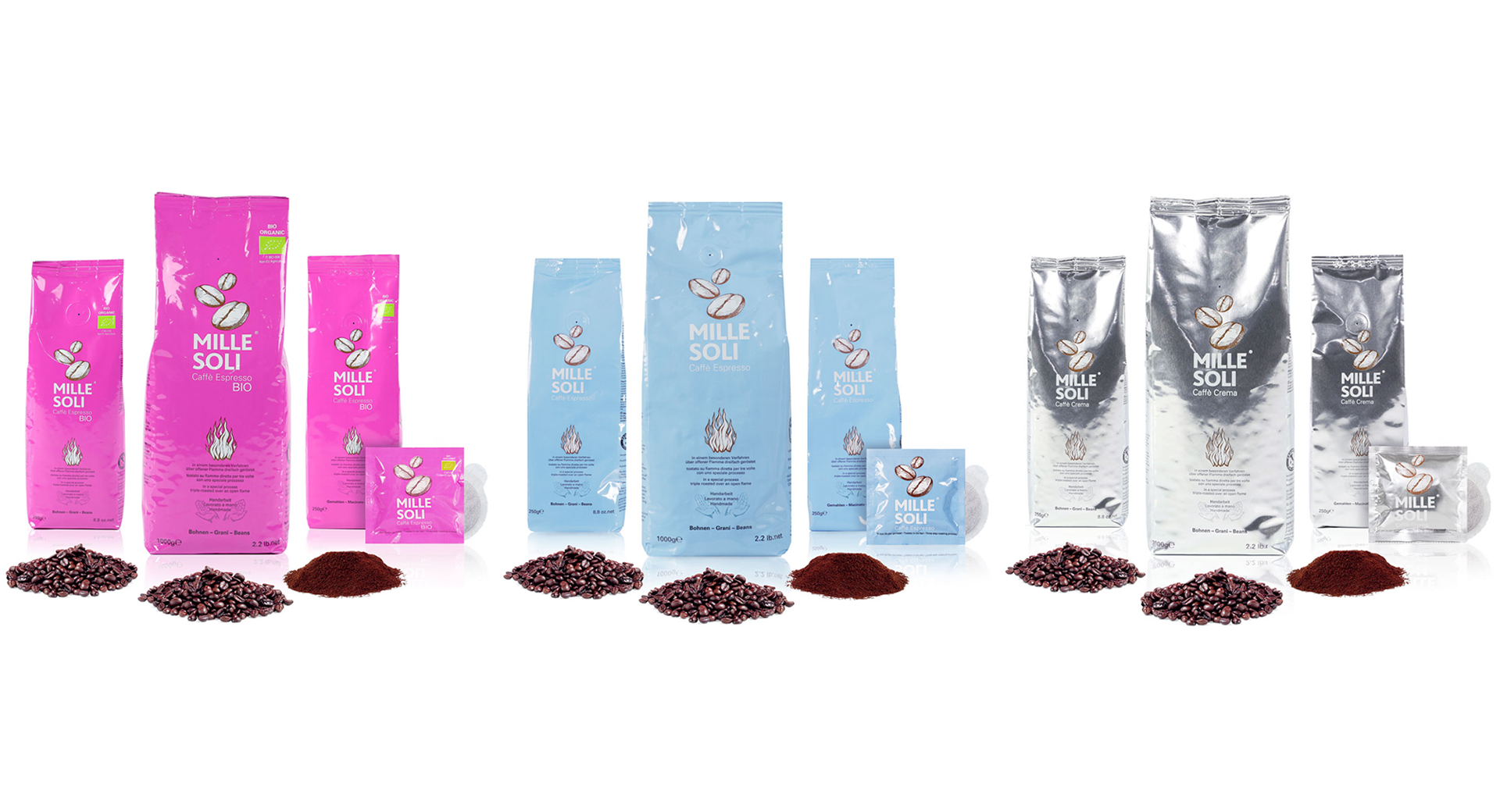 MILLE SOLI Design 2016-2020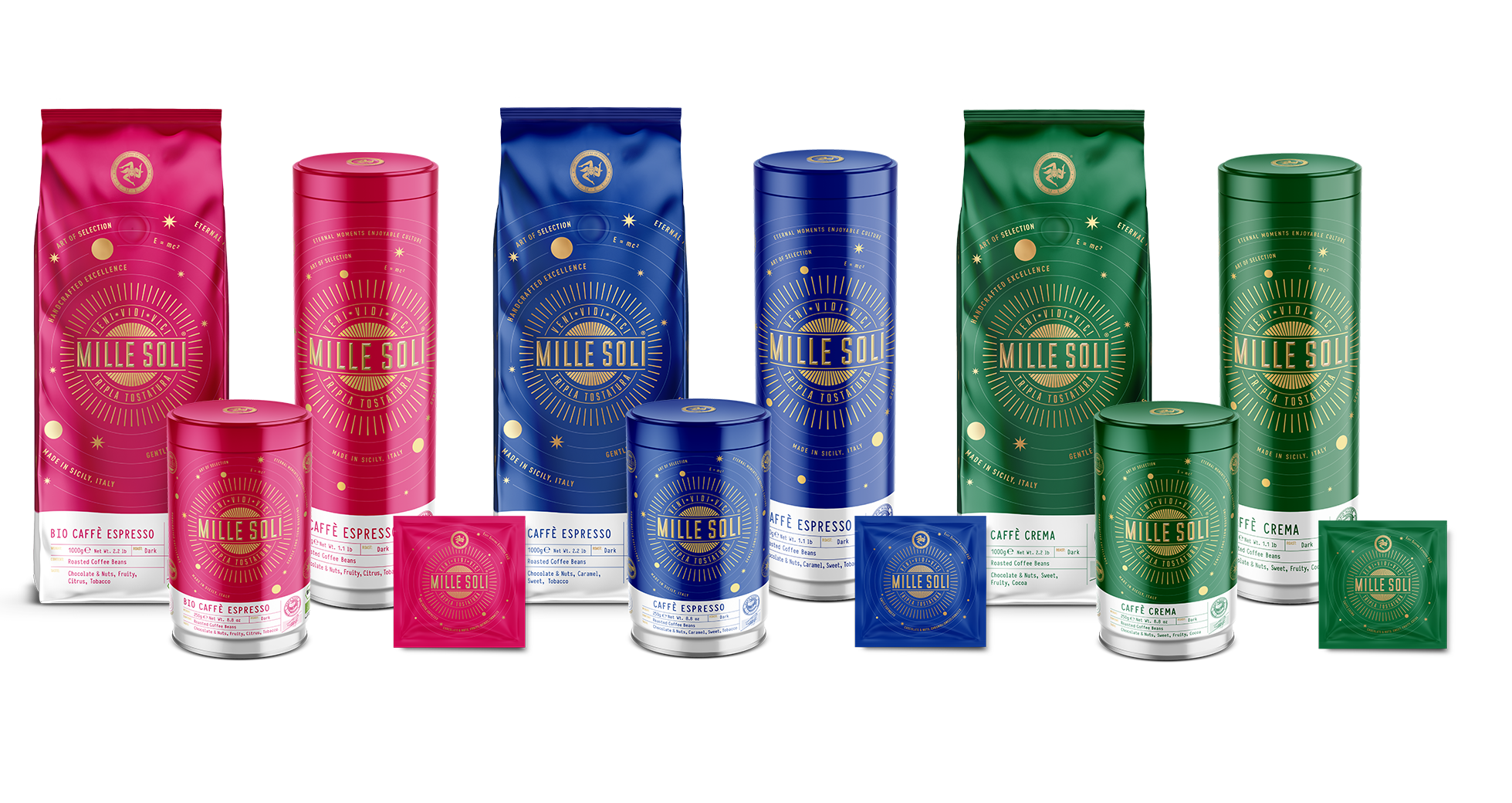 Emeç founded Caffè Cultura - a company initially dedicated exclusively to perfecting the production and distribution of TRE FORZE! Espresso. With great success: the name and logo now have an excellent sound and the best reputation in the world of award-winning premium coffees. The company based its expansion on this solid foundation. In the meantime, Caffè Cultura has become an operating company of the EMEC Group. Since then, the brand family has been growing under the brand EMEC, for which we have further developed the old TRE FORZE! logo and created the EMEC logo. Today, we manage TRE FORZE! and the other brands of the group under this brand: an organically growing brand world of top-quality hot beverages. A brand architecture that consistently lives the culture of the highest standards - from the selection of the finest raw products and the perfection of production to the planned, continuous brand development, from our utmost care in packaging and transporting the freshest goods to the selection of our long-standing premium trade partners. That's how we create iconic brands.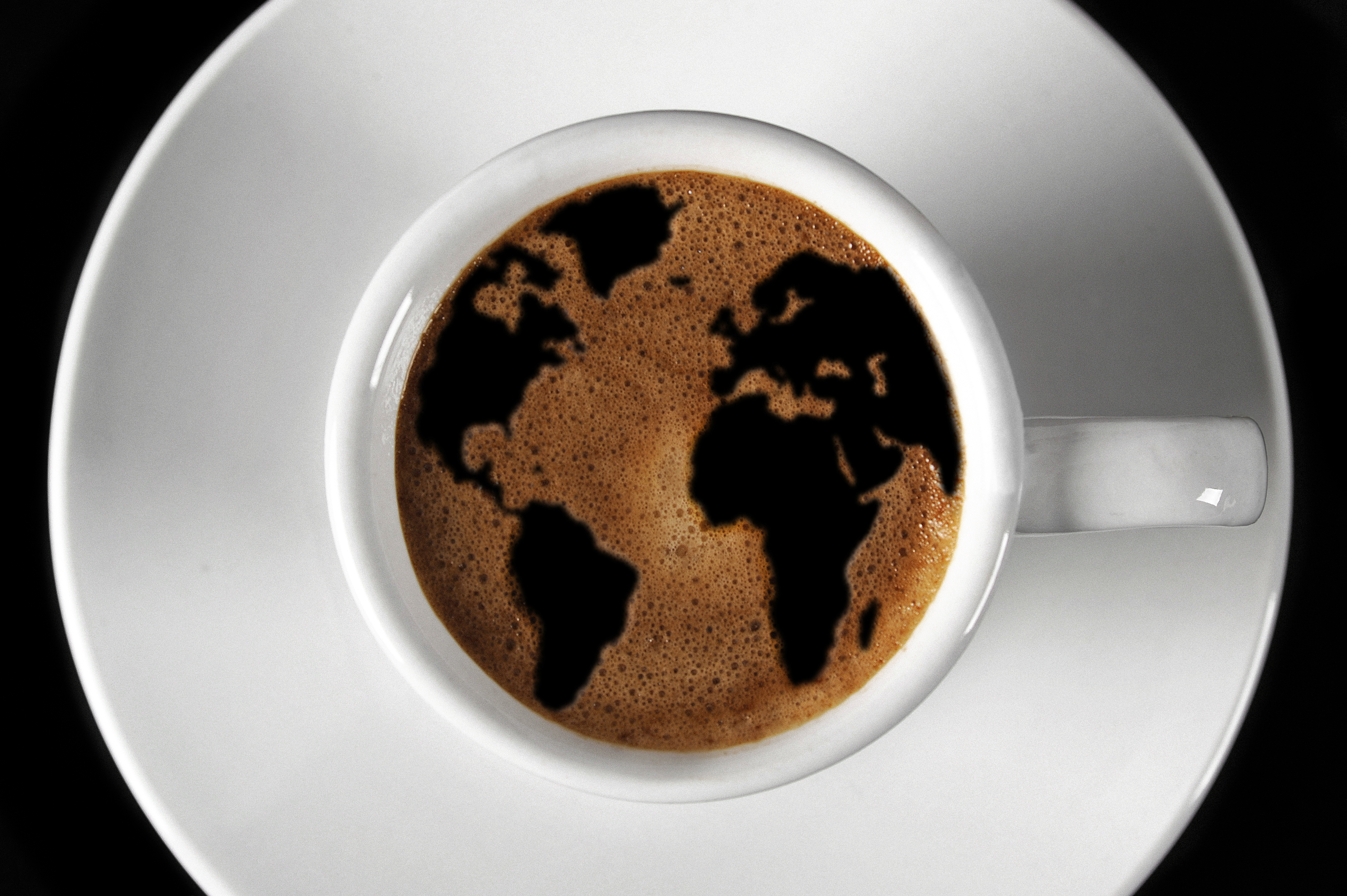 MULTIPLICATION OF PERFECTION
At no point was any of this left to chance; it was a planned process. For the future, in addition to relentlessly perfecting our hot beverage portfolio to the highest level, we plan to open exclusive espresso specialty stores in top locations. A concept that bundles the essence of all our experience and activities in order to multiply them - and spread the art of enjoyment throughout the world. Together with our existing and future business partners, we will drive the multiplication of our concept in the respective countries. These espresso stores will then bring the brand world and products of EMEC even closer to the end customer - because here it will be possible to exemplify and celebrate the special quality on a daily basis.
OUR SECRET
With TRE FORZE! Caffè Espresso and its special traditional long-term roasting, we did pioneering work that revolutionized the market. Many of our now long-standing standards can now be found as innovations in the advertisements of other manufacturers, and numerous roasters now advertise the gentle long-term roasting process. Today we know that even the best coffee beans in the world will not taste good if they are not roasted slowly, at lower temperatures and for longer. Only in this way is it possible to get the multitude of coffee aromas into the cup - without destroying them.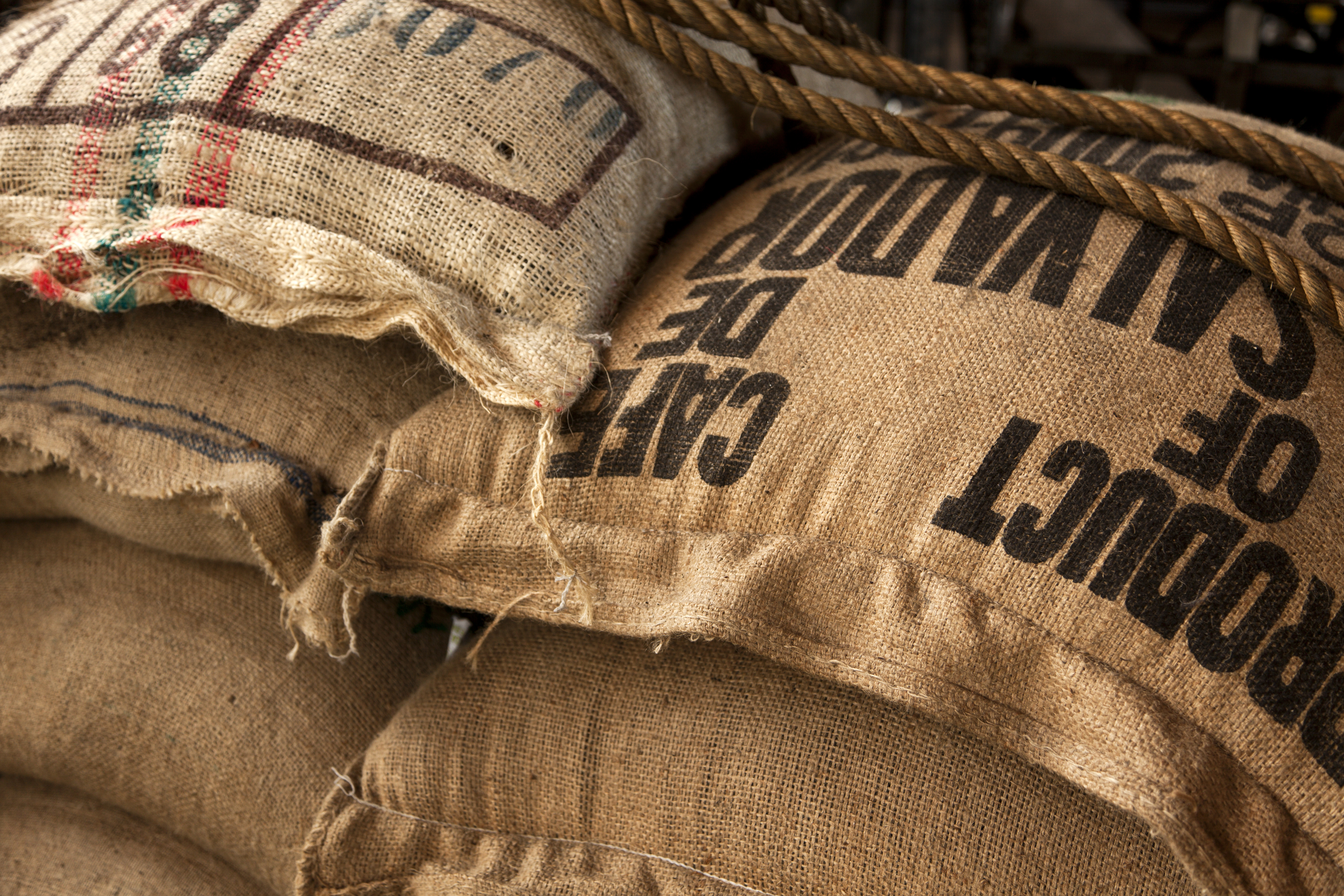 HANDMADE: FROM ROASTING TO PACKAGING DESIGN
Just as attentively as we bring our coffee and pleasure specialties to their highest quality, we develop our brands - right down to the noble packaging design in collaboration with internationally renowned artists and designers. And with the same passion and perseverance, we bring our innovations to the market and the world. We know: Top quality takes time. Time to grow in peace, to convince connoisseurs, to find their lovers. Then it catches on - and enthusiastic customers become brand ambassadors.
AGAINST THE CURRENT TO THE ORIGIN
We know and prove time and again with our products, processes and concepts: If you swim against the current, you get to the source. We take the most difficult path first, we spare no challenge. This is how we create a reliable foundation for the further development of our brands and our concepts. Those who have proven, as we have, that they are up to the most difficult of challenges will master any task. This is how we are able to unfold all the know-how bundled in our first premium product TRE FORZE! in the development of various other brands and lines.
Today, the brands EMEC, MARIA SOLE, ILLUMINATI, MILLE SOLI, ITALCINO and CAFFÈ CULTURA belong to the EMEC Group alongside TRE FORZE!, unmistakably recognizable by our logo: EMEC - The Manufacture of Good Taste. This is how we create eternal moments of pleasurable culture.
Our brand world is growing. Slowly, mindfully, sustainably and unstoppably.
SUSTAINABILITY
This is our philosophy and the secret of our clever, innovative idea management. We were already working sustainably on this foundation when this topic had not even arrived at many other companies.
FRIENDSHIP IS FAIRER THAN SEALS
We rely on long-term, honest, loyal and trusting cooperation with our producers, roasters and partners. We know who we are working with. Because we have also taken our time in selecting our producers and partners, time for friendships and deep personal relationships like in a big family. Our corporations are based on long-standing trust and - of course - fairness. For this we do not need any seals or certificates, which furthermore not only cause additional costs for us, but - what many do not know - also for the farmers and producers. Costs that we are convinced we can invest better together. Our motto is partnership - from the bean onward, worldwide, in all production steps.
BECAUSE WE WANT THE RIGHT THING: THE BEST
We offer exquisite products made from the highest-quality raw materials, whose producers are paid fairly and which are transported and processed safely, gently and in an environmentally friendly manner. We develop partly age-old craft processes with creativity, innovative spirit and technical know-how in such a way that they perfectly combine traditional knowledge, modern demands and excellent quality. For the special roasting of our premium coffee TRE FORZE! over olive wood fires, the cut wood of the olive groves at the foot of Mount Etna is utilized - and no tree is felled for TRE FORZE!
DISTINCTIVE: OUR PACKAGING
Our innovative packaging is just as sustainable. Even our TRE FORZE! Edition in 2008, we filled it in a specially developed, globally unique cylindrical 250-gram can made of high-quality cardboard, with an additional high-quality bag inside. Over the years, we worked on further optimizing this packaging - until we once again introduced a world first: our 500-gram metal can with aroma closure. No manufacturer in the world could offer us an adequate packaging solution - so we developed our own die-cutting molds. These 500-gram cans in particular are exclusive worldwide: a shape of their own, unmistakable like every product from EMEC. High-quality tins with aroma closure that you don't throw away, because they are suitable for any household storage. Especially for spaghetti! Due to the elegant, tall shape of the tins, there is no need to break the spaghetti - it fits in full length, is kept dry, protected from light and aroma. Our cans are made of 100 percent recyclable metal, guarantee the best quality and freshness for many months and protect the environment. Very important: the valve. Our special aroma valve allows the CO2 produced during roasting to escape from the beans and keeps them optimally fresh. For maximum enjoyment that tempts you to repeat the experience.
Sustainability is a matter of course for us. High ethical principles, social responsibility and respect for the environment determine our actions.